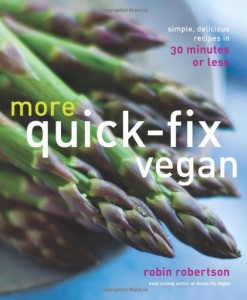 As a health coach, I meet a lot of people who say they don't know what to cook. Either they just don't know how to throw together a vegan meal, they're too tired after a long day at the office, or they just don't have the time to cook a balanced meal. I usually give those clients a copy of Robin Robertson's cookbook Quick-Fix Vegan, which is chock-full of vegan recipes that take 30 minutes or less to make. Luckily, Robin has just released a sequel of sorts – More Quick-Fix Vegan – so I have even more gift options for my clients.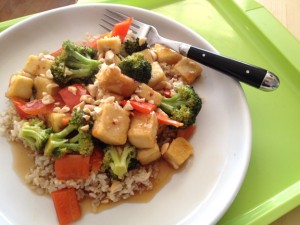 As the name implies, More Quick-Fix Vegan is full of healthy and delicious recipes that come together in a flash. Since I had abdominal surgery is March, For about a month I was living off of Chipotle veggie bowls and Amy's frozen dinners, but I'm feeling better and I've been able to start cooking again, but I can't stand in the kitchen for too long. More Quick Fix-Vegan has been a lifesaver, because I've been able to prepare creative meals that don't take too long to prepare, and there's been a wide variety in what I've made. Lemon Dijon Pasta Shells, Spicy Ginger-Lime Portobellos and Broccoli, General Tso's Broccoli, Stroganoff-Inspired Pasta and Polenta with Kale and Cremini Mushrooms have all been on the menu – and they've all been way better than take-out or frozen dinners!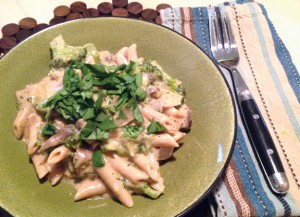 More Quick Fix-Vegan is filled with 150 recipes that can be made in half an hour or less. Robin also shares tips and tricks for planning and preparing quick and economical meals. The book starts with chapter devoted to basics – from pantry basics to basis recipes such as vegetable broth and vegan mayo. There are also tips for saving time, menu planning and ingredient shortcuts. Chapters include Souper Soups and Stews, Big Bowls, Pasta for Dinner, "Pantry Makes Perfect" Recipes, and Meal-Worthy Sandwiches. There's even a chapter devoted to quick-fix desserts!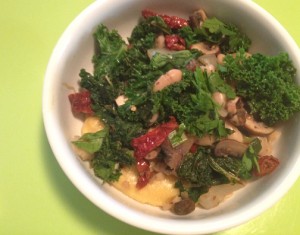 Whether you're cooking for your family, your partner, or just yourself, you're sure to find recipes to please in More Quick-Fix Vegan. The recipes are full of flavor and omnivore-friendly. More Quick-Fix Vegan is perfect for beginner vegans who need inspiration in the kitchen, those who are trying to add healthy, meatless options into their diets, and seasoned vegans who are looking to add some new dishes to their repertoire!