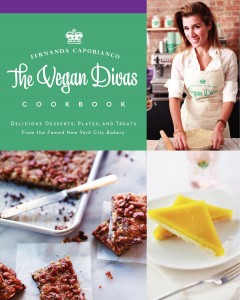 Unlike most cookbooks, I read the entire Vegan Divas Cookbook all the way through. Normally I will only read parts of the first section then flip through the recipes to see if anything pops out at me, then I will put the book on the shelf and forget about it. This book kept my attention from the very first page.  Most cookbooks don't start out with personal stories and struggles. Nor do they come with comprehensive and knowledgeable ingredient lists. This book will keep your interest and make you want to whip out your mixing bowls and turn the oven on – and get baking!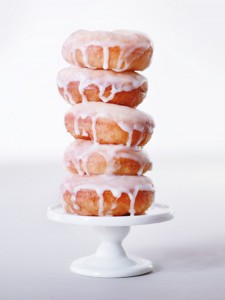 The book starts out with the Fernanda Capobianco's story of growing up in Brazil, but knowing the personal need to become as fully vegan as possible;  it isn't every book that brings you an authors ethics and personal standards.  Following her story is a comprehensive list of pantry items, both gluten free and not, with explanations of why you should have the items on hand, then heads on into some amazing sounding breakfast and brunch items.  After that? Look out, because we are heading into sweets territory and boy do they look and sound amazing.  And decadent.  And super easy.  One of the worst things about a cookbook are that the recipes have too much going on in them to make them realistic. Or make me want to make them. If the ingredient list is too long or directions too complicated then I don't even think about trying them.  These recipes however are not intimidating at all. I mean just check out the Passion Fruit "White Chocolate" Mousse on page 122.  So super simple and easy and with a different flavor than I have seen before – passion fruit!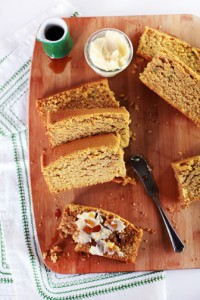 Using her Brazilian heritage in her recipes really comes through in the different spices and add-ins in her amazing baked goods.  Oatmeal Raisin Chili Cookies or Spicy Gingersnaps, anyone?  Who would have thought to add chili powder to oatmeal cookies or black pepper to gingersnaps?  Or making more tropical flavors come out in her baked yummies, like the Pineapple Squares or Mango Pineapple Cake.  With different ingredients like these, Fernanda's cookbook stands apart from other books that I pick up at stores and put down.  Her knowledge comes through in her different baking recipes – makes me want to travel to NYC and have her make me something.  Even though I don't eat chocolate I would definitely be eating her Vegan Divas Chocolate Layer Cake if Fernanda made it for me!
After all those luscious baked goods come a few breads then on to the real food.  The good food.  Like the Roasted Kabocha Squash with Peanut Sauce; I have never had this type of squash but Fernanda describes it as between pumpkin and sweet potato – yep, I am definitely trying this with the peanut sauce.  And the Vegetable Sushi Rolls?  I have had this on my list to make for a while now, but haven't wanted to try it.  She explains how to make the rolls from cooking the Japanese rice all the way through the rolling; this is another one of her recipes that sound easy for sure.  She also had the classic American dish, Macaroni and Cheese, with a different way of making it "cheezy" than I have seen.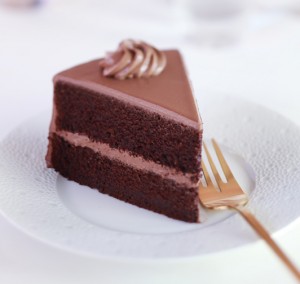 The book ends with some Vegan Basics, like pie crusts and frosting.  Ever wanted to know the different toasting times for roasted nuts?  That's in the Basics section, along with a how-to guide for making almond milk.  Add in a few sauces and a vinaigrette and you have one awesome cookbook on your hands!  One of the best things about this entire book are The Savvy Diva tips.  While making different items is fun and sometimes enlightening, it can also be worrisome that you are making it right, or it won't taste like what the recipe is supposed to be.  Fernanda starts each recipe with a little tip on the flavor combo or her reasons for making things.  It is a fun read, and the Savvy tips after some of the recipes are super helpful also.
This book was an awesome read, and gave me some good recipes to try out.  Needless to say, it did not get put on a shelf and get forgotten!
We have a copy of The Vegan Divas for one lucky Chic Vegan reader. Follow the instructions below to enter. U.S. residents only, please. Contest ends at midnight EST on Sunday, January 26th. Good luck!