Almost every Movie Night at my place has had an ethnic theme, in regard to the food. This week was Thai. Last week, Italian.  In future weeks I'm planning on doing Moroccan, and Ethiopian. Next week will be Japanese. I love Japanese food because it is simple, yet effective. The small portions give way to big taste. Veggies are easily incorporated and you don't have to worry about using fake meats or crazy substitutes. I also love chopsticks. So without further ado, here are some yummy-licious Japanese recipes of the vegan persuasion.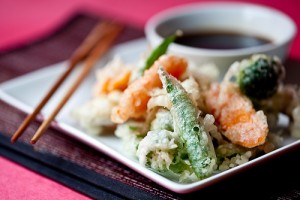 Lets start with a staple dish – veggie tempura. Tempura items in restaurants are typically made with egg. But this version from Vegan Yum Yum is easily made sans egg. (FYI Vegan Yum Yum's New book "Vegan Yum Yum: Decadent (But Doable) Animal-Free Recipes for Entertaining and Everyday" is now available via Amazon!)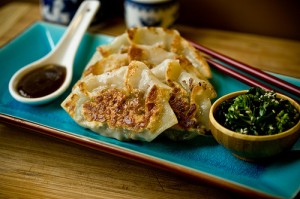 Another winner from Vegan Yum Yum is the pot stickers. They seem fairly easy to make and the recipe also includes a homemade seitan how -to!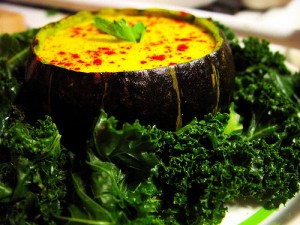 Ok, one more from Vegan Yum Yum.. Lauren has some really good Japanese recipes! This kabocha soup looks really unique. However being that it is a winter squash I will probably not be making it anytime in the near future. But this baby is staying in the bullpen!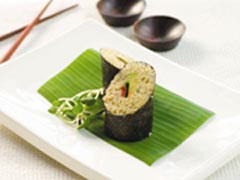 I'm pretty sure by now everyone is aware of my quinoa obsession. I could marry it and have its babies. Quinoa is such a great alternative to rice in sushi, I have no idea why I have never thought of it before. Check out this recipe, stat!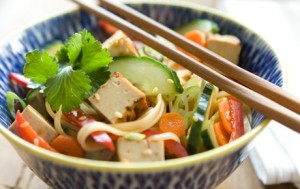 This tofu and sesame noodle salad looks so simple, delish and easy. I love the bowl too!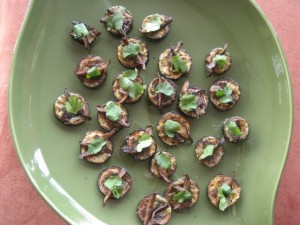 These Miso Eggplant Shiitake Canapés are the perfect starter to your asian meals.. or any meal really. Finger food is always a winner.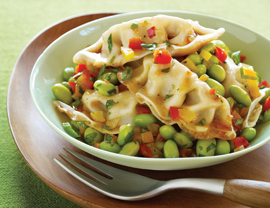 The Vegetable Gyoza and Edamame Succotash is a good alternative to just plain old gyoza. The edamame adds much more protein, flavor, and fun!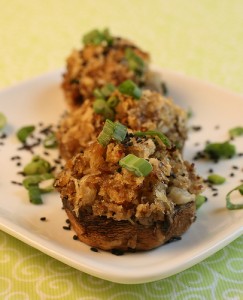 This recipe is actually from Veganomicon but is also featured on the PPK site. Yummy Panko Stuffed Mushrooms are also another great hors d'oeuvre to go with any meal.