Starting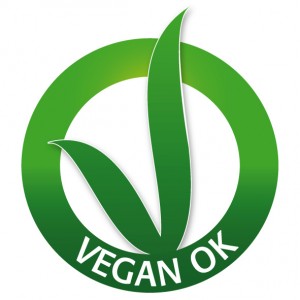 a vegan lifestyle can be overwhelming.  Suddenly you're reading labels to make sure there are no animal products and things that you have always used are no longer sufficient.  Don't worry, there is a learning curve when it comes to adopting the vegan lifestyle.  You might make a few mistakes in the beginning, but soon you'll be a pro and be able to spot when and where animal products are used.
But some products can be a little tricky, mostly because you wouldn't think that animal products would be anywhere near them.  Companies can be sneaky though and sometimes using animal products can be cheaper or quicker or it's just always how they have made their product.  Here are three products that can have animal byproducts in them.
Beauty Products
This might not be surprising, but it can be easily forgotten.  Many people think being vegan just means eating no animals or animal products, but it includes everything from clothing to beauty products.  Just the other day I went to buy body wash and almost walked away with one that had milk proteins as part of their ingredients.  You need to read labels and ingredient lists just like you do with food.  Make sure that none of the ingredients is derived from animals.  It might be confusing to read through all the long lists and weird ingredients, but here are 10 of the most common animal products that might be in your beauty products.
Wine
This one shocked me because I thought that wine was just fermented grapes.  Wine is just fermented grapes, but new wines are hazy and winemakers use a process called fining to help clear away the tiny particles.  This is where things get tricky.  The way that most common fining agents are derived from animals and can include casein, albumin, gelatin, and isinglass.  Technically you won't be ingesting any of these agents, but there can be trace amounts left behind.  Luckily you don't have to avoid wine!  Many wine makers are using different non-animal derived fining agents as well as letting nature takes its course by letting the wine clarify on its own.  While it can be difficult to find out whether a certain wine is vegan-friendly, it is getting easier to find.  You can find out more about the process of fining and a list of delicious vegan wines here.
Vitamins and Supplements
Another area you need to be aware of is vitamins and supplements.  Many of these products are made with animal derived ingredients.  The most common one is gelatin which is used to make the capsule for a lot of supplements.  Again, the best way to make sure that what you're buying is vegan is to read the label and watch out for things like gelatin, collagen, linoleic acid, and lactose as these could indicate the use of animal products.  Even if a vitamin or supplement says they are vegan, read the label to be 100% sure.
Don't worry if you accidentally buy or use a non-vegan product, especially if you are just starting out.  It can be tricky to know what is and isn't vegan and beating yourself up won't help.  Read labels, ask questions, and do the best you can.