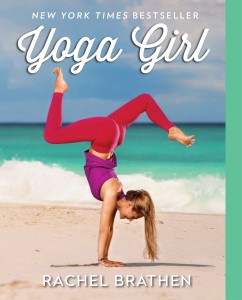 If you are interested in yoga, and like me, you have been intimidated by the super skinny yoga teachers out there who are very popular, Yoga Girl is for you. Rachel Brathen is a famous yoga instructor who hails all the way from Sweden, and this is her story, her journey, to a healthier life. Unlike many yoga teachers, she preaches to eat what you love, exercise, and balance the two out. No starving. It shows, too. She is physically fuller and curvier than many yoga teachers out there.
There is something magical about reading the story of someone who was on a very dark path, with drugs and alcohol, and then finding their way back to health and happiness. Such is the case for Rachel. In this book, she shares her story from being a very angry girl to a happy yogi. Of course, as she says, we have highs and lows. I love her for saying that; yoga does not give you happiness. We go through tough times regardless. Yoga just gives you a way to handle it.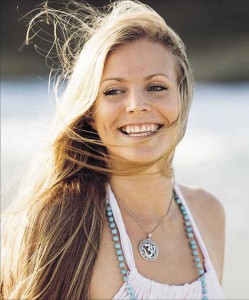 So, how do you handle it? Meditation. In this book, Rachel talks about breathing techniques, meditation tips, and ways to stay positive. She shares yoga sequences (some difficult, and some easy), recipes for healthy food and smoothies.
Honestly, though, the book is eye candy. It is very short (I read it in one sitting). It has amazing photography, but it is only an introduction to yoga. Rachel is self-taught, and she is incredible. She tells you the story of her early classes and the joy she had teaching them. The book is mostly a memoir.
If you are up for some inspiration, some beautiful photography, and interesting hopeful stories to make your day brighter, this book is for you. Rachel has a huge following and a wonderful energy to her. Happy reading.