Where Do Activists Draw the Line? Activism allows us to vote with our choices: what we view, what we consume, what we spend money on. We're seeing this more in the mainstream these days. In a politically divisive society, it seems there's a new boycott or protest every day.
Ethical vegans are no strangers to drawing lines. Some of us will not eat at an establishment that sells meat; others do so with the intent of spending their money on plant-based dishes and letting the owners know that more of those dishes will mean more business for them. Some vegans are fine with sharing a family meal with a turkey on the table. I myself haven't sat at a Thanksgiving table with a turkey since going vegan in 2009, but I will eat with my non-vegan friends and family if there isn't a carcass present.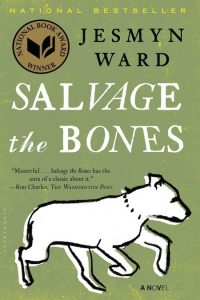 I think about these lines often as I consume media. Last month, I began reading Jesmyn Ward's novel  Salvage the Bones. I had no idea going into it that the story involved a pit bull and dog fighting. After reading a few chapters, I asked myself if I wanted to continue, knowing that things were going to get violent. I decided to shelf the book. I had a similar change of heart last year, rereading Cujo for the first time in decades. I know that story like the back of my hand, and I just couldn't bring myself to read it to completion, knowing that Cujo was going to get violent quick. I quickly knew I had no interest in watching The Greatest Showman, a film that appears to glorify PT Barnum, he of circus fame and exploiter of animals both human and non-human.
My own lines don't always seem straight or consistent. I watch films such as The Hobbit, even after hearing of the animals who died during filming. And it goes beyond animal rights. In the face of horrible allegations in the MeToo movement and abhorrent statements from those whose politics don't align with mine, I've seen creators of works I admire become disappointing (on one end) to despicable (on the other end). I struggle with separating a person from their art, and whether it makes sense not to watch a movie, listen to an album, or tune in for a television series when I disagree with someone so fundamentally.
I don't have a solid answer. This is a non-vegan world, and so we are vegan as far as is possible and practical. This is also a society of flawed people. If we looked at everyone involved in every movie we loved, every book we read, every song on our playlists, we'd find something we don't stand behind. Do we throw it all away?

This has weighed heavily on my mind as Roseanne has returned to television to huge ratings. The first run of the show was must-see television for me; the Conners reminded me of my family, the characters hit home. I'm a fan of many of the actors, too. I am not a fan of many of the things Roseanne Barr has said on her social media. It's unfathomable to me that Barr has gone so far in the opposite direction of what Conner seemed to represent in the nineties.
But I watched the reboot, and I enjoyed the first two episodes. For me, it all felt very familiar. Roseanne's name is on the show, but she isn't the only one involved, and it's not just her voice being given a platform. I've decided to keep watching, though I understand why so many have decided not to. (Read Roxane Gay's New York Times op-ed for a great argument on that.)
We're lucky to have choices in what we consume and how we live. My choices today aren't the same as they were when I read Skinny Bitch in the summer of 2008. They continue to change, thank goodness. I hope that we all keep thinking, keep changing, keep choosing. I hope we find ourselves able to have conversations that lead us in the a better direction.