Do you love fashion accessories?  How about handbags?  How about 100% cruelty-free handbags that are not only stylish, but also affordable?  Taska handbags might be just what you are looking for.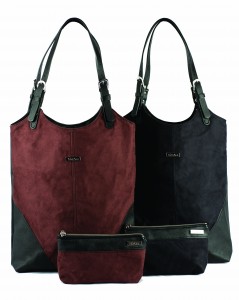 Designer and founder Nadya Asti-Rose graduated from the fashion design program at Blanche Macdonald School in Vancouver in 1997.  After spending a number of years in the fashion industry, she recently launched her own collection (Taska, pronounced Tash-ka, is the Hungarian word for bag or purse.).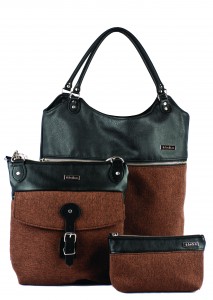 Each bag is made in Canada, using all cruelty-free materials.  These are important ingredients to Nadya, who states, "As a vegetarian I had such a hard time finding accessories that were non-leather that I liked.  I felt that the combination of domestic made and cruelty free was a perfect marriage and I haven't looked back.  The Fall/Winter 2012 collection is the debut of the label."
With simple lines and versatile colors, these bags might be a perfect gift for a girlfriend, sister, or you!
Taska bags can be found at a number of locations in the U.S. and Canada.  Visit the website, or shop online at the Etsy store.