Ruche is a fun little online boutique I found via Carly J. Cais' post on ChicSteals. Ruche is chock full of feminine and flirty dresses, and quirky jewelry. The also have a nice selection of vegan handbags and shoes, and pieces made from organic materials.  Ruche is also hella cheap with not one item being under 50%, and shipping is a flat rate of $7. And to add to the cheapness, right now you can get 10% off your order by entering the coupon code CHICSTEALS at checkout.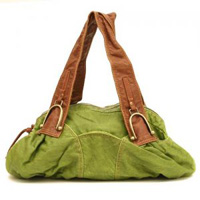 Green Vintage Purse – This adorable bag is made from a soft faux leather.  I like the fact that it looks like a mini duffle bag, and has tons of pockets!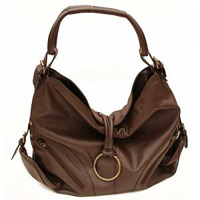 Large Brown Hobo Purse – I love big slouchy bags, and I especially love big slouchy bags that can easily transition from a casual day to a night out on the town. This faux leather piece is a great addition to your essential wardrobe.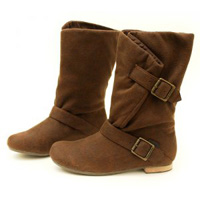 Blowfish "Falls Whiskey Trapper" vegan buckle boots – Super warm and comfy winter boots are the must-have item for every chick living in a brisk winter climate. These come in brown and black and I can't imagine one ensemble that they wouldnt look good with.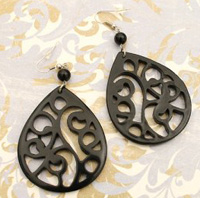 Teardrop Filigree Earrings – These earrings are bold and beautiful and add power with a touch of elegance to any outfit. At only $6, you can't lose.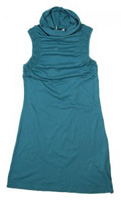 Turquoise turtleneck organic dress -Made from 100% organic cotton, this dress is soft and comfy and can be a bright addition to your winter layers.
For more fashion ideas check out Ruche's Lookbook.