Here at Chic Vegan, we're always on the lookout for the best cruelty-free beauty products that not only help you look your best but also leave your conscience happy. So when I came across Axiology – a small natural organic lipstick brand that is equally committed to sustainability as it is to sexy, kissable lips – right before Earth Day, I was very excited to give their products a try.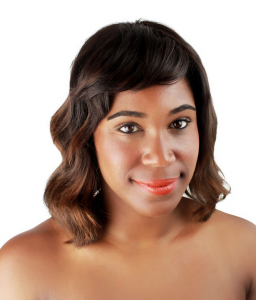 Lipstick has this amazing power to totally transform and enhance your face, arguably more so than any other single form of make-up. It can play a big part in making you feel more regal, bold, flirty, mysterious, or classy in a matter of seconds…sometimes even all of the above! Because of this, it is one of my favorite beauty products, but as the one also most likely to be ingested into my body, I tend to be quite picky about what I buy. I once read that the average lipstick-wearer may swallow between 4-6lbs of lipstick in her lifetime! Not only do I look for brands containing no animal products (or a knack for animal testing, even if the tests are not for their lipsticks specifically), I try to steer clear of as many non-natural ingredients and dyes as possible – not quite an easy feat when looking for bold, lasting color. This always felt like a hard list to fulfill, so imagine my excitement when I read the following on Axiology's website:
Our products are as good for the body as they are for the planet because we've completely nixed chemicals and synthetics from our formula. Instead, we carefully craft from a harmonious blend of natural and organic ingredients. The result? Earth-based tones that dazzle on every skin type and complexion, with a burst of vibrancy that lasts all day.
What exactly are these natural ingredients, you might ask? The list is actually quite short, and impressively enough, all things that I wouldn't be too upset about eating, from mango butter to organic coconut oil (is it weird that typing about this lipstick makes me kind of hungry?). As for pigmentation, Axiology opts for natural minerals and gives all synthetic colors the boot. It seems that Axiology founder, Ericka Rodriguez, recognized that if she wouldn't want the risk of eating Tocopheryl Acetate (or some of the other common mainstream lipstick ingredients), neither would others!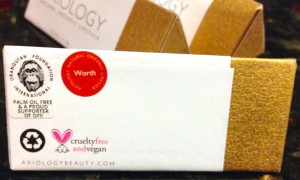 In addition to the awesome ingredients in their lipsticks, Axiology shows their conscientiousness in many other ways. The packaging (which happens to be very beautiful!) is sourced from an Indonesian, women-run boutique recycled paper store that Ericka discovered during a visit to the area. How cool is that? Furthermore, Axiology is partnered with organizations such as the Orangutan Foundation International, which provides compelling information about the harmful effects of palm oil production and its direct impact on dwindling orangutan populations. When you purchase an Axiology product, 6% of that purchase goes directly to saving the orangutans and their habitats. Amazing.
All conscientious factors aside, the "amazing power" of lipstick that I described earlier is only achievable with beautiful and lasting color. How do the natural minerals and minimal ingredients in Axiology's lipsticks stack up against more mainstream options? Well, variety is definitely no issue. Even though Axiology is rather young, I was pleased to see on their website that they have over a dozen different shades to choose from or mix and match. The shades' unique names – including Attitude, Existential, Noble, and more – appealed to my playful sensibilities, and the variety in colors appealed to my practical side. There are plenty of neutral shades and variations of classic pinks and reds, but also several bold and exciting colors such as Desire, a deep purple hue with a light and glossy finish, and Dimension, a brown with burnt gold undertones. One of my favorite things about the website is that you can see each lipstick on a variety of models of various ethnicities and skin tones – great for easing online shopping anxiety and for showing off the potential of each color ("Gee, maybe I CAN rock that magenta hue after all!").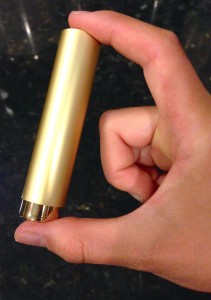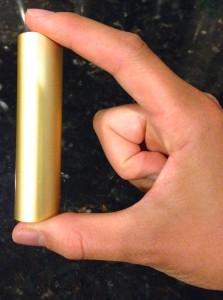 For the purposes of this review, I tried Desire (glossy purple), Elusive (cream-based matte burgundy red), and Desire (cream-based matte fiery red with coral undertones). The tubes are a luxurious gold color with an ingenious click-and-twist cap, which makes it a lot harder for the lipstick cap to go rogue in your bag. I found the lipsticks to be a little drier upon initial application than some other brands, but that after a few swipes they slid on super smoothly (this was immediately true when I tried them on a warmer day). Despite this, I noticed that they made my lips feel quite hydrated, probably thanks to all of those wonderful natural ingredients. I enjoyed the look of all three colors, but Worth was my favorite – so bold and fun, with a hint of orange that I never realized could look good on me! Both of the matte colors managed to stay on for a good portion of the day, eventually morphing into a nice stained look on my lips after enduring several napkin wipes. (Not a bad look at all, but I would suggest keeping the tube handy for reapplication after eating.) The dark purple – which is a gloss and therefore not as intense as the picture on the site might suggest – had a nice edgy look that probably would have been extra marvelous on someone with a slightly lighter complexion than mine. It seemed to fade a little faster than the mattes (as one would expect).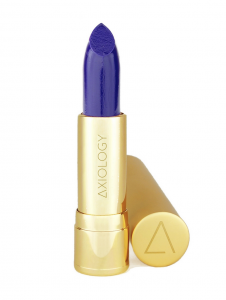 So, let us review:
Ethical and natural ingredients – check!
Great selection of long-lasting colors – check!
(Usually those two factors alone would make me quite a happy Chic Vegan shopper…but there's more!)
Packaging with a purpose – check!
Part of proceeds to a great pro-environment non-profit – check!
Beautiful and relatable models on the site – check!

A genuine honesty and commitment to both the planet and beauty oozing from the company – check (priceless)!
Sure, the price tag for each tube is a little steeper than other lipsticks ($23), but given the fact that you're getting a great color AND moisturizer AND supporting several great causes with your purchase, I think they are definitely worth investing in.
Thank you, Ericka, for letting me try your wonderful product. I'm definitely an Axiology convert (and pretty fabulous Worth-rocker).