Dr. Aysha Akhtar's Our Symphony with Animals explores the ways in which human and non-human animals connect. As a nearly ten-year vegan, I found the topic captivating, especially as my own connection with those around me evolves.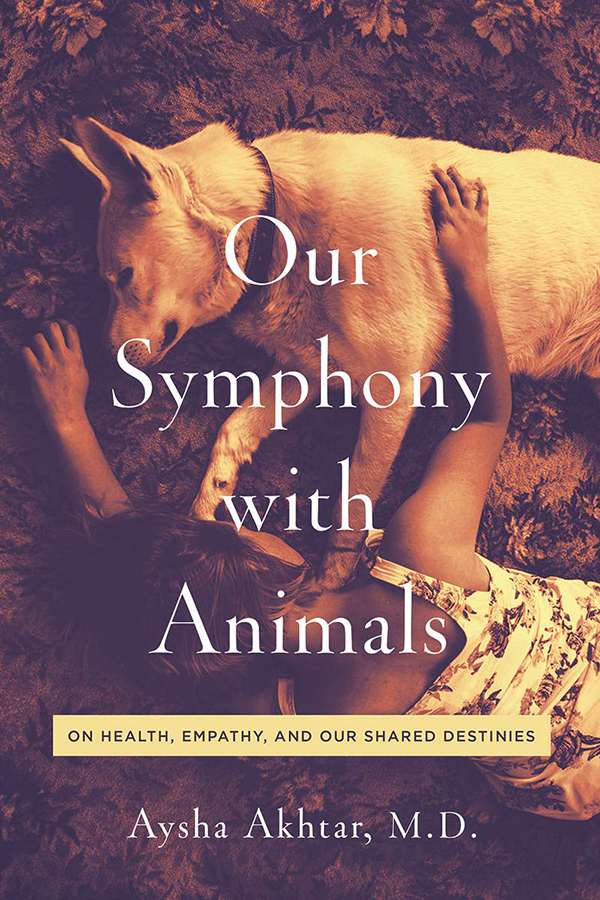 Dr. Akhtar is a neurologist and writes from that perspective, exploring the science behind empathy and interactions with animals. But this is far from a scientific thesis. I'm a fan of memoir and biography, and Dr. Akhtar shares her own story as well as those of others who bond with dogs, cats, pigs, and other animals in their lives. I felt invested in the fates of hurricane survivors who didn't want to leave their companion animals, in prisoners who found purpose in caring for cats. I waited as the doctor's own tale played out, wondering what would become of her beloved dog Sylvester as she coped with abuse at the hand of her uncle.
And I was stunned by her communication and meeting with The Happy Face Killer, whose innate empathy towards animals was all but extinguished in childhood.
The stories laid out here are rich, sometimes complicated, often painful. I had to pause and put the book down at points, and isn't that a testament to how important these stories are?
Our Symphony with Animals affirms that all living beings are searching for safety and comfort. We gain so much from animals and when we can show them empathy, we can gain even more.
Thanks to Pegasus Books for a review copy of this book!