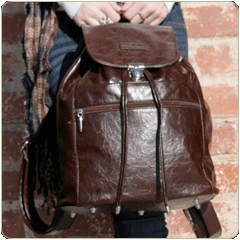 My burgundy wonder of a backpack has seen me through nearly two decades of life and is still going strong on the workhorse and functionality front, however as much as it pains me to say…it is LOW on the style front.  While it is uber-utalitarian (it can be either a fanny pack OR a backpack), when was the last time I actually NEEDED a fanny-pack other than as part of a Halloween costume.
Cool-factor aside, I use my old backpack all the time.  It is a permanent fixture on my back at amusement parks, on hikes, when we go to festivals, the beach, etc., so having a backpack is essential for me (especially when you lug around a big camera like I often do).
NAMASTE / VEGAN CUTS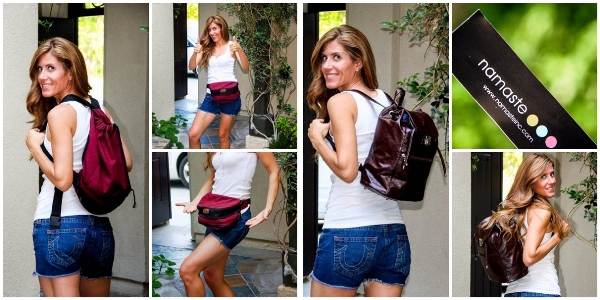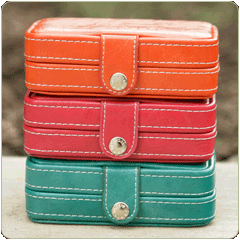 Knowing that I am a person who needs a backpack, I decided that it was time for me to make the adult leap to a more stylish backpack.  This is where the folks at Vegan Cuts and Namaste came in.  Vegan Cuts contacted me about testing a product from Namaste's line of bags.  I looked at their new line-up of vegan and eco-friendly bags and the Boardwalk Bag called out to me.  Having already owned a Namaste Bag, I knew that the quality would be there.   I carry one of their Better Buddys with me in my purse at all times since it is the perfect little case to carry the odds and ends I need in my purse.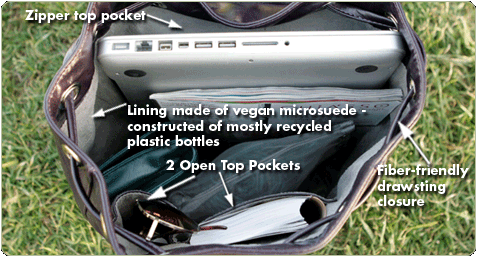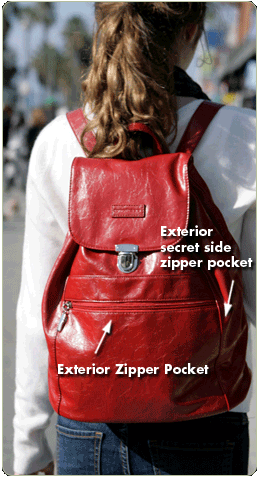 As luck would have it, the day after the Boardwalk backpack arrived my family and I went to our town's last summer concert and I had the opportunity to try it out.  Truth be told, the Boardwalk is really functional.  My old backpack doesn't have any zipper compartments other than the bottom fanny portion and the Boardwalk Bag has loads of compartments.  In addition to the main area of the backpack, I now had a place for my cell phone, sunglasses, hair clips, community access card, and even a secret pocket to store my money in.  Score!  I am usually fishing through my old backpack trying to find where everything is and now I don't have to since everything has its own place.
I am now the official owner of a much more hip vegan leather backpack.  I don't have the heart to get rid of my old burgundy wonder…we have been through too much together, however it will now be relegated to events where I need to be able to get dirty (mud runs, etc.).
Click HERE to order online from Vegan Cuts ***
***USE Discount code: BLOGFRIEND –  Save an additional 10% off your order (Doesn't apply to shipping) expires Oct 31/12