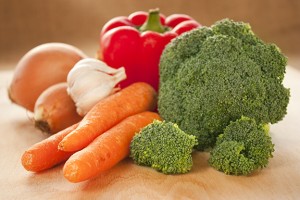 "A man can live and be healthy without killing animals for food; therefore, if he eats meat, he participates in taking animal life merely for the sake of his appetite. And to act so is immoral."-Leo Tolstoy
As a vegan, I am pretty sure that other vegans have been asked the same inane questions that I have. The questions are frustrating and upsetting. The questions that I am focusing on in this post are about how humans are designed to eat meat. Some questions I have heard follow: Then why are human bodies designed to eat meat? Then why do we have canines? I am going to provide the facts to disprove these questions and others of a similar nature,
So, I am going to explain why are bodies are not made to eat meat. First, our jaws move laterally to grind plant matter, like fellow herbivores. We have rear molars meant for grinding. Canines are meant to rip and shred flesh. Carnivores have no flat molar teeth. Their jaws only move vertically.
Secondly, are digestive systems are the same as herbivores. Herbivores and humans have a digestive system that is ten to twelve times the length of their body to slowly digest plant matter. Carnivores, on the other hand, have a digestive tract that is only three times the length of their bodies. This is because the meat needs to pass through their systems quickly due to its rapidly decaying nature.
Carnivores have hydrochloric acid in their stomachs to be able to digest meat. Humans and herbivores have stomach acid that is twenty times weaker than the acid in carnivores stomachs. Therefore, the stomach is not meant to process meat because it is extremely hard to break down. Also, herbivores and humans have well-developed salivary glands capable of starting digestion of fruit and grains in the mouth. Carnivores, however, do not have the necessary salivary glands to digest fruit and grains within the mouth.
The final digestive component of how carnivores and herbivores, including humans, are different; has to do with enzymes. Carnivores have acidic saliva, but without the enzyme ptyalin to start digesting grains in the mouth. This is the opposite of humans and other herbivores. We do have the enzyme ptyalin to immediately start digesting grains. Also, instead of acidic saliva, we have alkaline saliva.
The two physical differences I am going to discuss our claws and skin pores. Carnivores have visible, dangerous claws while herbivores do not possess claws. The closest thing humans have to claws are fingernails, which are certainly not capable of ripping flesh. That is why humans have to use forks and knives if they want to eat meat. The second, less obvious, physical feature has to do with skin pores. Humans and herbivores perspire through skin pores. Carnivores, however, perspire through their tongues because they do not have skin pores. Think about how when a dog gets hot it pants, this is why.
Hopefully, these facts show that human bodies are not meant to eat meat. I would encourage anyone who reads this to go and do their own research. I find that seeing actual facts that support my response that my body is not meant to eat meat is very reassuring. It is also never a horrible thing to have a response to question that people ask when they try to deter your reasoning for your choice to be vegan. It is your choice, and having the research to back up what you are saying reaffirms your belief in what you are doing.