If you're like most people, you've probably been to the zoo once or twice.  Field trips during school, weekend activities with the family, holiday festivals, most people have been to their fair share of zoos.  Maybe you've never thought twice about the zoo as a vegan or maybe it's something you're passionate about but there is a question of whether or not vegans can and should support zoos.  The answer is a bit messy, though, so let's dive in.
Going from my own experience, I never thought twice about zoos.  I love animals and it's always fun to see them up close.  It always fascinated me to see just how much tigers and lions were like my cats at home and interesting to watch gorillas walk around and do things like peel bananas or rock their babies like humans.  I also usually learned something while at the zoo because the ones near me were fairly large and we went often on field trips.  I never really saw or heard about a dark side to any zoo which is why when I first thought about if vegans should be against them it almost seemed the opposite of what they would do.
But not every zoo is nice and not every animal should be in captivity.  Wild animals are just that, wild animals.  Their natural habitat is out in the open doing the things that come naturally to each particular animal.  I understand that there are certain cases where an animal might need to be in captivity due to an injury or illness or perhaps to avoid extinction.  But for many animals, that isn't the case when it comes to why they're at the zoo.
Here are a few reasons you might want to steer clear of the zoo on your next excursion:
Not Enough Space
To us, many zoo enclosures seem really big but to wild animals they can feel like cages.  Think of big animals like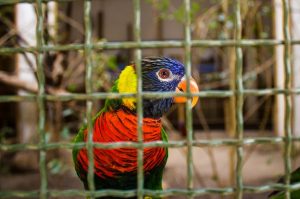 tigers, lions, and bears (oh my!) or even animals like monkey's and birds.  Their natural habit is WAY bigger than what we see at the zoo.  They're used to running across plains and deserts and swinging from tree to tree in large rainforests and soaring through the air.  Many zoos just can't provide that amount of space for each animal and being in small spaces can lead to stress behaviors and even acting out against zookeepers.
Not Their Natural Habitat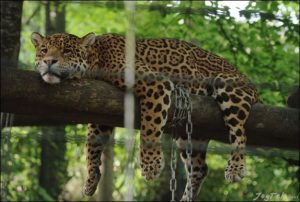 When was the last time you saw a polar bear on TV roaming around in 90-degree weather?  How about an elephant enjoying a snow bank?  Zoos are all over the country and at most of them you can find animals from all over the globe but that can be a problem.  Animals are made for certain climates and terrain.  There is a reason polar bears live in cold climates and elephants live in warm ones, they thrive best there.  Just like zoos can't give every animal the space they need, they can't give every animal the habitat they need.
Too Many Animals
Some zoos, not all of them, get a surplus of animals.  It's just the laws of nature, if you get a boy animal and a girl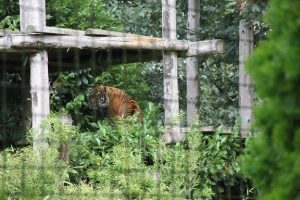 animal together soon you will have little baby animals.  While this is good if the animals that breed are endangered it can be bad if there isn't enough space.  Surplus animals might have to be taken away from their families and given to other zoos in order to make sure there is enough space for everyone.  There are some questionable zoos that use even worse practices to get rid of their extra animals.
What About Good Zoos and Conservation Efforts?
I don't want to make it seem like every zoo out there is an evil black market animal-hating place.  There are some zoos that do a lot of conservation work and educational workshops and do their best to help rather than hurt the animals.  But it's important to remember that zoos are first and foremost a business and they have to operate that way.  That means that animals needs might not always come first and that can lead to subpar conditions and practices.
Where To Go Instead
Just because zoos might not be in line with vegans beliefs on how animals should be treated doesn't mean that you can't visit and learn about animals in other places.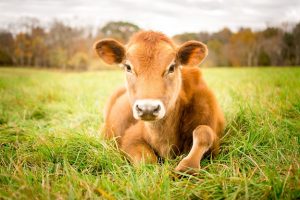 Farm Animal Sanctuaries are a great place to see and learn about animals as well as support efforts to save and rescue farm animals.
Wildlife Rehabilitation Centers offer a way to look at animals that are in the process of healing before being released back into the wild.  Depending on where you are in the country, you can see marine life, critters from the forest or mountainous areas, and even some from the desert.
Parks, creeks, beaches, and your own backyard are also places where you can go to see animals in their natural habitat and often for no cost at all!
Ultimately, you have to decide for yourself if you want to visit a zoo or not but it's important to have all of the facts.  Read about your local zoos, talk to employees, staff, and learn as much as you can before you decide whether you want to support the zoo nearest you.  If not, there are plenty of other fun and educational options to see animals that don't take them out of their natural habitat just for our entertainment.