The hottest trends for spring 2012 are all about making bold statements: amped-up color blocking, vibrant African-prints, and a high-octane dose of flower power. Best of all, you can embrace these trends with pieces from some of the best eco and vegan designers and make a statement about what matters most to you.
This season's hottest trends:
Color Blocking: Bright and bold colors are the surest sign of spring this year. Think bold, contrasting, and even clashing colors… love pink and red but always feared they can't go together? This season they can!  Embrace your brighter side with playful Aster Shoes by Neuaura in beige and pink, the bold Gennevie Dress by Krisitnit in fushia, or the multi-color Kayuna necklace(on a faux suede strap) by Palma Collection.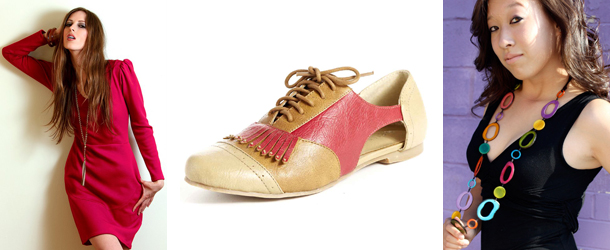 Out of Africa: African-inspired prints and fabrics have taken over the runways this year, with everyone from Burberry to Michael Kors integrating them into their designs.  We absolutely love MATT & NAT's use of African prints on their Hendrix Clutch, as well as striking dresses by both Lionne and Modahnik, both of which are made in Africa (Ghana and Kenya), supporting local artisans.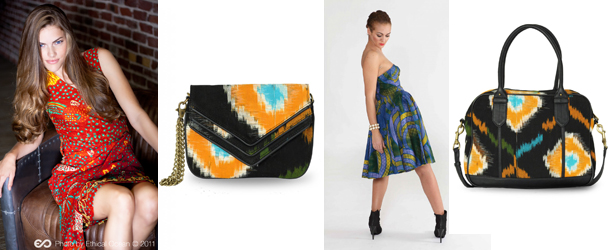 Flower Power: Feel pretty this spring with floral prints. From elegant dresses and perfume jackets fit for a tea party, or more subtle but equally striking wedges by Neuaura, you will love this girly look!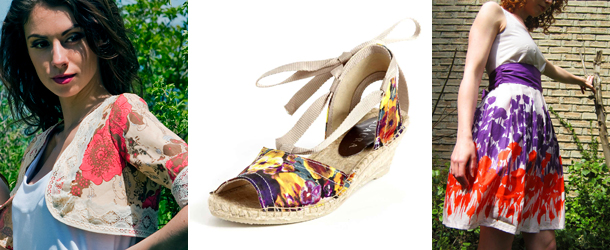 Get the looks while doing good this spring.  For more spring-inspired looks visit Ethical Ocean.