There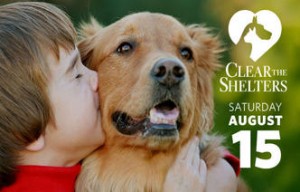 are thousands and thousands of animals who have yet to find their forever home.  Animal shelters are often overrun with animals this time of year.  Summer is deemed kitten season, more animals are outside and more likely to wander away from home, and some people just can't keep their pets due to financial or other strains.  Shelters do their best to accommodate all the animals that come through their doors, but it can be tough to find enough money, resources, and volunteers to handle everything.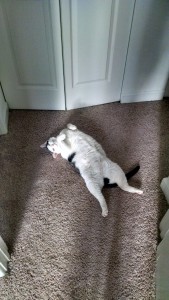 Clear The Shelters was created to help ease the burden on shelters all over the country.  On August 15th from 11 to 4 PM, hundreds of shelters all over the US will be trying to help their animals find new and loving homes.  Many shelters will be waiving or reducing their adoption fees as well as possibly offering free spaying or neutering.  NBC is helping to host this event, so you can visit your local NBC website to see what shelters in your area are participating in this great event.
Adopting a shelter animal is an amazing experience and there are so many animals that need loving homes.  I adopted both of my cats, Dot and Olaf, from local shelters and both of them are now members of our family.  I couldn't imagine not having Olaf running around performing his crazy antics or not getting a little headbutt from Dot when her food bowl is empty.  I can honestly say that my pets have changed my life for the better and I wouldn't have found them without the help of great shelters.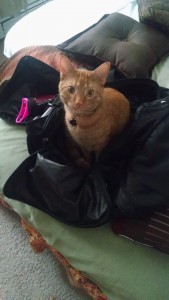 Sadly, many people still go to pet stores to buy pets thinking that they are just the same as shelter.  By adopting a pet from a shelter, you could be saving their life.  While most shelters are no-kill, some still use the practice especially if they have too many animals to handle in their facility.  That's why the Clear The Shelters Event is so important.
If you have been thinking of getting a new pet, now is the time!  Head to any participating shelter and find your new lifelong family member.  If you are still on the fence about adopting a shelter pet, here are a few resources and articles to help you with your decision:
5 Common Misconceptions About Pet Adoption
There are plenty of animals out there for you to love.  So remember on August 15th, adopt don't shop and help Clear The Shelters!