Seriously, these are crack! Vegan cookies can be tricky when playing different sugars and fats, but these are spot on with flavor, texture, and mouth feel.
Behold! I give you Peanut Butter Crack Cookies!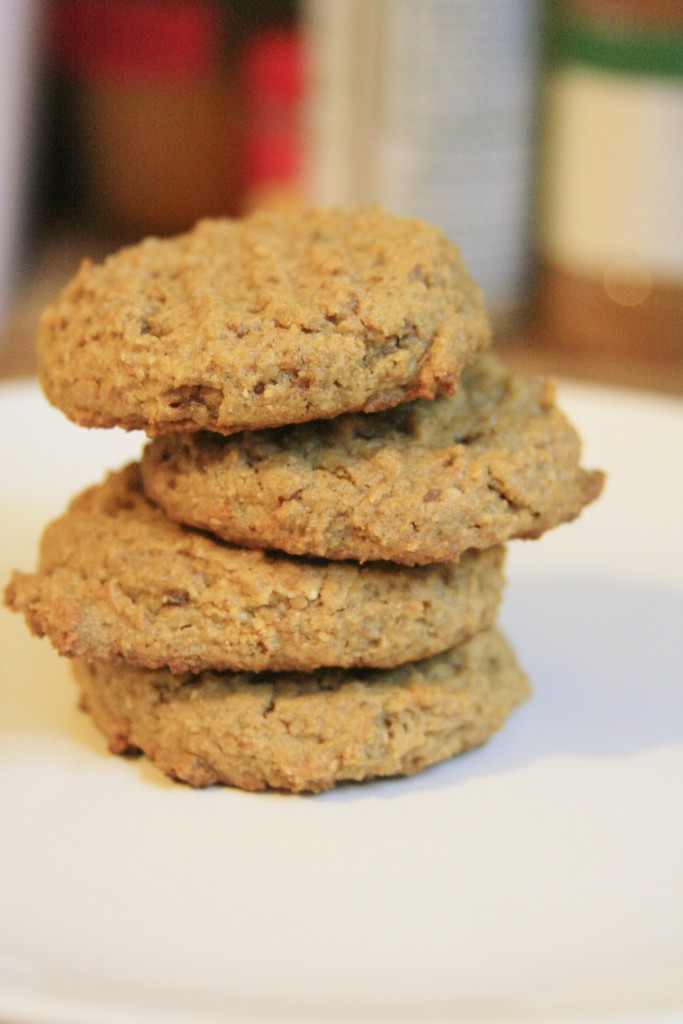 PB Crack Cookies
(makes 1 dozen mini cookies)
(adapted from: here)
1/2 cup peanut butter, or another nut butter
3/4 tsp baking soda
3 tbsp white whole-wheat flour
1/4 cup vegan cane sugar
2 tbsp coconut crystals
2 tbsp applesauce
1 tsp pure vanilla extract
pinch of salt
Mix dry ingredients.
Add wet and form cookie dough. Scoop on to tray and with a fork make the signature crisscross on top.
Bake in a preheated oven (350F) for 8 minutes.
They will look underdone when you take them out, but that's ok..they'll be fine after about 5 minutes of cooling time.
Dive in!
var addthis_config = {"data_track_clickback":false,"data_track_addressbar":false,"data_track_textcopy":false,"ui_atversion":"300"}; var addthis_product = 'wpp-3.5.9';