So.. this cold winter stuff? I'm over it. Lets look forward into a not-so-far-away land called spring. Have you wondered what people are going to be wearing then? I bet its not 3 layers of sweaters and hair that has been violated by a mix of static cling, dry heat and smothering hats. No, these people of spring will be wearing bright colors and patterns, knee high socks and bunny ears! How magical!
Lets say goodbye to the dreary blustery days of winter and hello to the warm, chipper days of spring. The following are some functional trends for Spring 2010 to put your mind in a warmer place.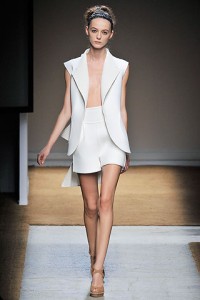 All-over neutrals
Be on the lookout for monochromatic beige, white, ivory, and gray. Its all about the clean, minimalist color and complex construction.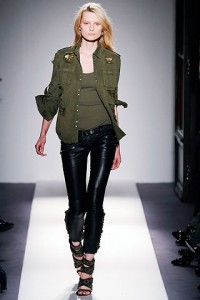 Military inspired jackets
Tailored military jackets look great dressed up or down This trend is so practical and universal you will probably see them EVERYWHERE once spring hits.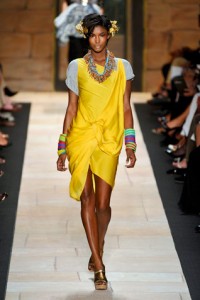 Yellow
Bright yellows have been assaulting the runway with their cheerfulness. Leave it to this trend to get everyone out of their dreary recession induced slumps.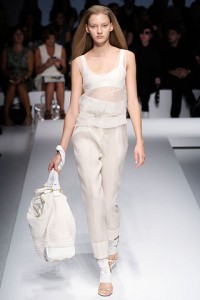 Peek-a boo
Sheer fabrics and cutout designs can tastefully (or un-tastefully) sexify your spring wardrobe. Wear with caution.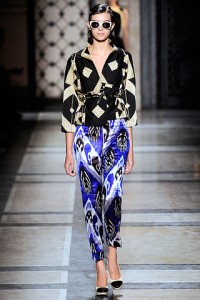 Mixed patterns
Patterns are king this spring! Especially when they are mixed together in a seemingly awful way. I love when fashion makes laziness look good.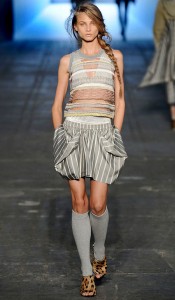 Knee-High Socks
My fave! In the warmer months, knee high socks  seem to be replacing thick legging. Worn with mini dresses and short-shorts, these suckers make anything look cute.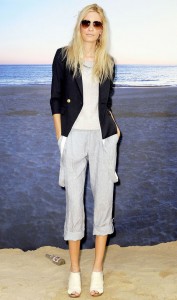 Boyfriend Blazer
Over sized blazers for maximum comfort while still looking oh so serious.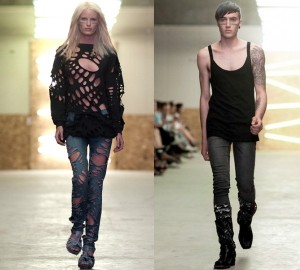 Destroyed Denim
It's baaaaccck. After a brief hiatus destroyed denim is here again to make you wonder why you should pay $700 for something that looks like it has been laying on an interstate for 7 days.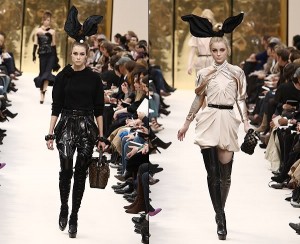 Bunny Ears!
I don't know why its a trend, or where anyone would possibly wear them… but I love it!