Perhaps one of the easiest and funnest foods to make is sushi. I love choosing random fresh veggies to roll into a delicious cylindrical concoction. I had almost forgotten how easily vegan sushi can be made raw! (Just make sure you use raw nori not toasted nori.) You can totally omit the rice factor if you would like or replace it with things like daikon, sprouted kamut, jicama, and anything else you can think of. The fun with sushi is experimenting!  I've stumbled upon some great raw vegan sushi recipes to get your creative juices flowing.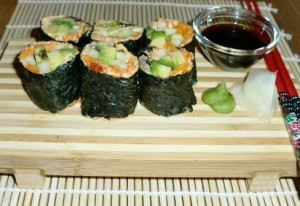 Sushi with sundried tomato spread from The Bees Knees Kitchen.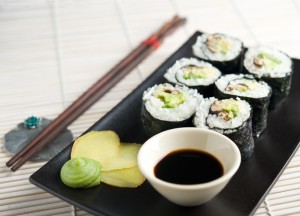 Raw sushi with daikon rice from Veggie Wedgie.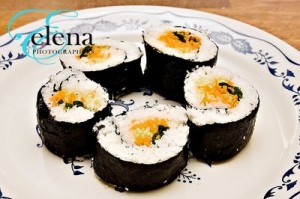 Sushi with jicama from Eat Healthy! Be Happy!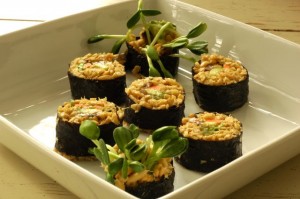 Sushi with sprouted kamut and portobellos from Rawmazing.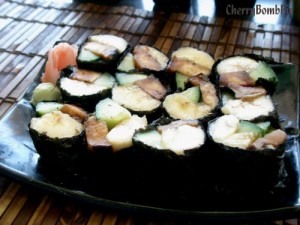 Eggilicious-Eggless Raw Nori Rolls from Cherry Bomb Pie.