There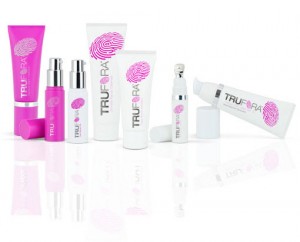 are a lot of anti-aging skin care systems out there and it's hard to know which one is the best.  To be totally honest, most of the time I usually just wash my face with a generic store brand face wash and go about my day.  As I get older, though, I want to make sure that I am taking care of my skin and that the products I put on my body are safe for me, animals, and the environment.
Recently, I was given the chance to try Trufora's 7 piece anti-aging system.  Trufora was created by Sara Sweeney, who has previously worked with Proactiv and SkinMedia.  She worked with Dr. Fran Cook-Bolden to create an entire line of products that contain real ingredients that are also cruelty-free and vegan.
The 7-piece anti-aging system I tried uses science-based products to treat, prevent, protect, and perfect your skin.  The products come with an easy to use day and night time routine that combine the products to make sure you are getting the maximum effect.  You can also buy each of these products separately, depending on what you need.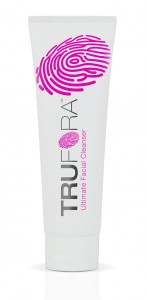 Ultimate Facial Cleanser
This cleanser effectively removes dirt, oil, and all traces of makeup to leave your skin soft, smooth, and hydrated.
Triple Action Exfoliator
This exfoliator works in three different ways to safely exfoliate your skin.  There is a chemical exfoliation from AHA's and BHA's that combine with physical exfoliation from bamboo and finally a deep cleansing mask with Kaolin clay.
Titanium Day Cream SPF 30 Broad Spectrum Sunscreen
This is a lightweight and hydrating day cream that is made with Vederine.  This ingredient mimics the action of vitamin D, which with other broad-spectrum sunscreens can be reduced.  Your face will be protected from harmful UV rays as well as hydrated.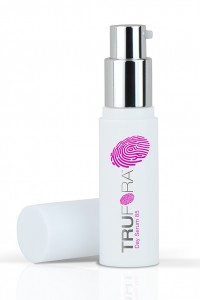 Day Serum 85
This serum helps protect your skin from environmental pollutants to fight the effects these can have on aging your skin.
Night Serum 85
The night serum will keep your skin hydrated and protected all night long.  Using ingredients like vitamin C, oats, and aloe, help keep your skin calm and wrinkle free.
This cream was made to work in combination with the night serum to help smooth and plump your skin while you sleep.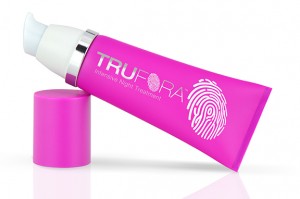 Perfecting Eye Treatment
This eye treatment was made to address the most common signs of aging around the eyes.  It treats dark circles, puffiness, fine lines, and loss of hydration and firmness.  
When I first got this, I was a little intimidated.  I have to use all of these products two times a day?  I'm going to spend half my morning washing my face!  But after looking at the instruction cards, it really is a simple system and you don't use all of the products morning and night.  It really doesn't take that long to clean and hydrate your face and get on with your day.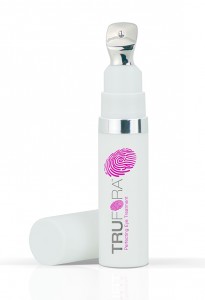 I have to say that my favorite products were the Triple Action Exfoliator and the Perfecting Eye Treatment.  There was a noticeable difference in my skin after using these and I loved how healthy my skin felt.  All of the products really do work together to create the best skin care system.
The 7-piece system is usually $380 for a single order, but right now there is a sale going on and you can pay $228 for a single order.  You could also choose to get a monthly subscription for $190 per month.  If you don't want to get the whole system, you can choose from different packages at various prices.  You can also buy single products instead of a package deal. Visit Trufora.com for more details.
If you're looking for an anti-aging system that will be good to your skin by using real ingredients and doesn't test on animals, then you should try Trufora.  All the products work together and really do give you the best skin possible.