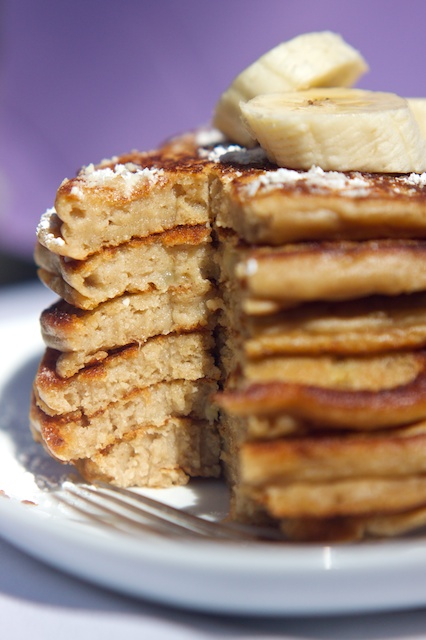 Gluten Free and Vegan Peanut Butter Pancakes to be exact! This deliciously filling recipe comes from Manifest Vegan, a website absolutely overflowing with decadent recipes for all of us Gluten-Free/Vegan people – and those that just enjoy yummy food!
Peanut Butter Banana Pancakes – Vegan and Gluten Free
Ingredients:
1 cup sorghum flour
1/4 cup tapioca flour
4 tbsp vegan granulated sugar
1/2 tsp xanthan gum
2 tsp baking powder
1/2 tsp salt
about 1 1/2 cups non-dairy milk
1 tbsp olive oil
1/2 cup creamy peanut butter
1 medium sized banana- thinly sliced
1 tbsp vinegar
vegan margarine for cooking
Head on over to Manifest Vegan to grab the cooking instructions and to take a gander at some more mouth watering photos!