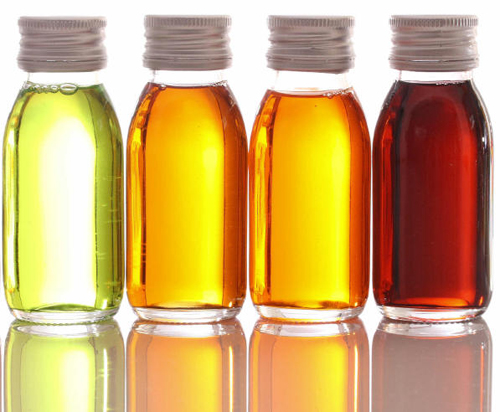 How much money have your wasted on expensive acne treatments and lotions? Most of us are embarrassed at the time and money we've wasted finding products that fail to live up to their claims. I personally have extremely sensitive, acne prone skin that is also combination. This type of skin is the hardest to balance and normalize. So after struggling for years, I decided to try a new method of skin care last year that focused on using natural ingredients. My method is not a miracle cure, but it has definitely improved the texture and clarity of my skin. The best part, you can buy one product to replace most of your skincare items. The item in question is  vegan, affordable, and you can find it in any grocery store. My secret skin care ingredient is extra virgin olive oil. Yep, that's it! This oil has replaced so many harsh cleansers and chemical filled lotions in my skincare routine (and has helped me save tons of cash!)
There are a lot of different methods people use when they start an oil cleansing routine. I recommend experimenting and trying out different methods and oils according to your skin type. I'm on a strict budget, so I've found 100% extra virgin olive oil (EVOO) works the best for my skin for the price. I also like that you can conveniently purchase it at any grocery store (I get a large bottle at ALDI grocery store for $3.49, and it lasts forever). I recommend repotting your oil by recycling an old pump bottle or you can buy a new one at a hobby store. I highly recommend doing this so that you don't shatter the glass bottle in the bathroom (I'm super clumsy so this step is essential for me!).
I start with a pre-cleanse at the end of the day when I'm ready to wash off my makeup. I remove my eye-makeup with a bit of EVOO on a slightly damp cotton ball. My eyelashes have actually grown in thicker and longer since I've replaced my old chemical based eye makeup removers! Once your eye makeup is removed, gently wet your skin with a bit of warm water (the oils tend to work into the pores more effectively if the skin is slightly warmed and damp). I pump a bit of the olive oil into my palms and start working into my skin. I massage the oil in circular motions, paying attention to my problem areas and areas where blackheads form. In the process of massaging the oil, you may feel granular beads under your fingertips; these are actually blackheads being released from your pores! It may seem a bit disgusting, but I'd personally rather have them out of my skin, I don't know about you. The reason oils so effectively clean the skin is that they are able to work deep in the pores in a way that soap based products simply can't do.
After about a minute and half, wet a wash cloth with warm water and gently place it on your face. Let it steam and open your pores for a few seconds, and then gently wipe the excess oils and makeup off your face with the washcloth. I like to use the washcloth as a gentle daily exfoliator to remove access dead skin cells and to keep my skin smooth.  If your skin is extremely dry and not prone to breakouts, you can stop at this step as your skin will drink up the extra oils. I personally need to be careful not to leave any access oil on my skin for prolonged periods of time, or I break out. I follow up with a bit of diluted Dr. Bronner's Peppermint Castille Liquid Soap (100% vegan and cruelty-free) to remove any excess oils.
If my face feels dry, I like to use extra virgin olive oil as a lotion right after I take a shower. If I apply the oil to my skin after a shower, the oils absorb into the skin more effectively. If any extra oil is on my face after 15 minutes, I use an alcohol free toner (I like to use Thayer's Alcohol-Free Lavender Aloe Toner) to make sure my skin is squeaky clean. My face feels moisturized, but not greasy after this, which is what are you looking for with combination skin. You don't want to dry your skin out, which is what most harsh acne cleansers that contain salicylic acid and benzoyl peroxide do. If dry out your skin, your skin will produce extra oils to compensate and will break out from irritation. The best thing you can do for your skin is to find a balance, and the oil cleansing method is a cheap, natural, affective way to achieve this.
—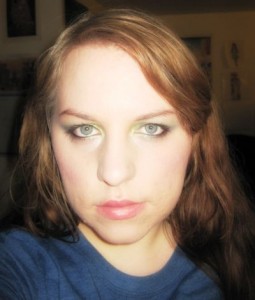 My name is Kristy Cutsforth and I've been a vegetarian for 4 years, and vegan as of January 2011.  I am a freelance artist (I will be getting a B.A. in Studio Art this year) and I love being involved in anything creative, which is why makeup is such a rewarding hobby for me.  I have a Youtube channel to share my cruelty-free research called Veggie Beauty.  I also have a blog under the same name. I share cosmetics tutorials, reviews, and my other passion – vegan cooking! The items I recommend and research are 100% cruelty-free and vegan. I have a vegan makeup website as well: www.veggiebeauty.com. I am currently developing my own line of vegan cosmetics which I'm very excited about!