Clare Bare is a Brooklyn based artist and designer specializing in eco-friendly lingerie made from bamboo jersey and vintage fabric. All of her pieces are made locally using sustainable design practices, and are structured to flatter your body in a natural way without the use of constrictive hardware. During her years at Parsons, Clare collected and drew inspiration from vintage textiles that eventually piled so high that there was no more space to work. Soon after, "Clare Bare" was conceived out of the need to give her piles of fabric a purpose, and to make good use out of a clever name. Today it is an ever growing business fueled by passion and created for passionate consumers.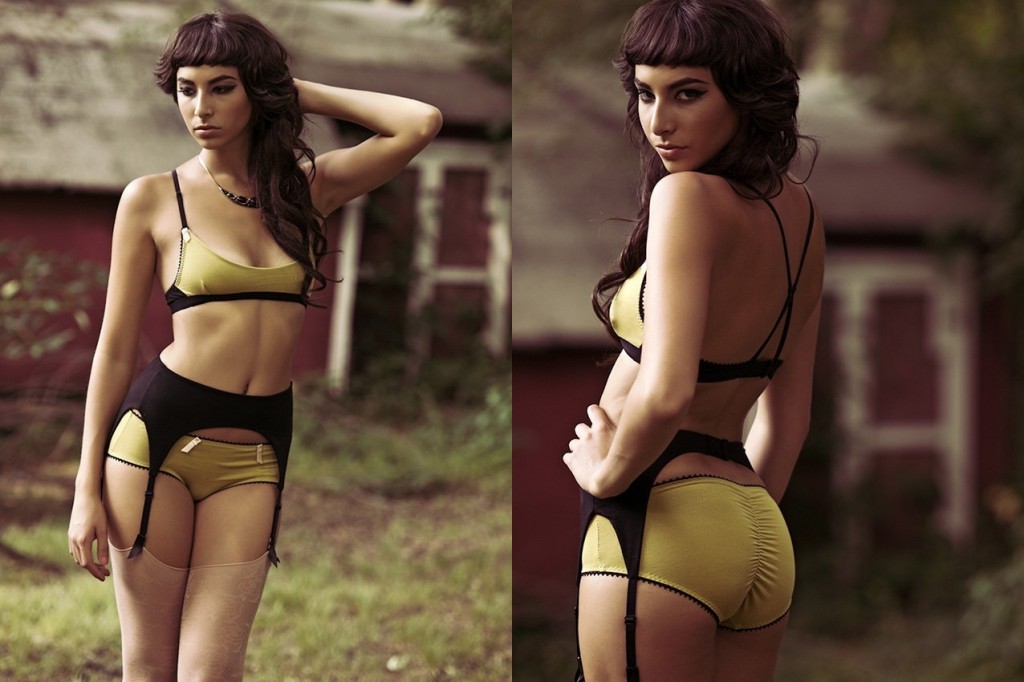 Now through Sunday night (1/22/12) LovingEco is hosting a 50% off Clare Bare lingerie sale!  I highly recommend taking advantage of this sale since the timing is absolutely perfect for Valentine's Day.  Buy something beautiful for yourself or someone you love.
The icing on the cake is knowing that 3% of net proceeds support Wholesome Wave which is an organization that makes locally grown fruits and vegetables accessible to under-served communities.
Click HERE to go to the LovingEco Clare Bare sale.
All garments are made to order, so please allow 2-4 weeks for delivery.