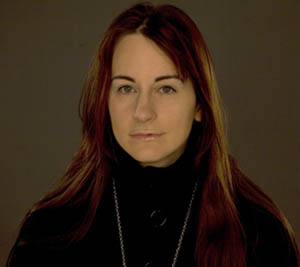 I was recently introduced to Kali Butterfly's inspired designs.  Vanessa Walilko is the mastermind behind the handmade jewelry line and has been making jewelry in one form or another since she was eight years old!  Vanessa was drawn to the jewelry making process because she fell in love with the creative process which allowed her to string together beads in order to make whatever ideas she was able to dream-up.
Childhood bead making turned into a career and now pieces from Vanessa's aluminum Urban Armor series have been featured in national exhibitions, including the 2010 Society of North American Goldsmiths' "Exhibition in Motion" at the Museum of Fine Art in Houston, TX. Her pieces have also won international awards.

Why Aluminum?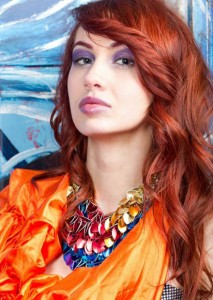 Aluminum and anodized aluminum are lightweight materials that allow for bold, statement jewelry designs that won't weigh down the wearer.
100% recyclable
Endlessly recyclable
Kali Butterfly jewelry is made using ancient chainmaille techniques. Every piece of jewelry is meticulously made by individually linking aluminum jump rings with just two pairs of pliers.
In a time where eco-consciousness is on the rise, choosing Kali Butterfly aluminum jewelry makes fashion and environmental sense.

*** DISCOUNT CODE ***
Code is valid through March 31, 2012
To take advantage of the 20% discount being offered to Chic Vegan readers click HERE to be taken to Kali Butterfly's Etsy siite and enter the following code at checkout…  CHICVEGAN20
I addition to her amazing jewelry, Vanessa offers DIY kits, sells jewelry supplies, and teaches classes in the Chicago area.