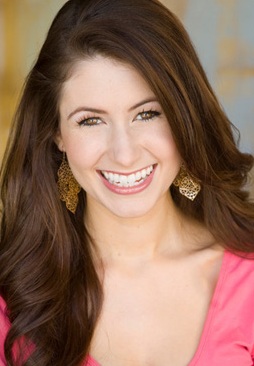 Chef Chloe Coscarelli has a major claim to fame, she is the first vegan to win a Food Network cooking competition.  When she won Cupcake Wars it was all vegans (an non-vegans) could talk about.  Chloe put vegan cupcakes on the map!
Chloe is a chef who trained at the Natural Gourmet Institute and has worked professionally at the famed Millennium Restaurant in San Francisco, Counter Organic Vegetarian Bistro in New York City,  and Herbivore Restaurant in Berkeley.
"Chloe aims to bring delicious, meat-free dishes to the mainstream. Her decadent desserts and savory entrees prove that vegan cooking offers healthy choices without sacrificing flavor."
I bet you are all chomping at the bit to learn more about this life-long vegetarian (she has been vegan for 6+ years) and kitchen goddess.
CV – What motivated you to become vegan and was it an overnight switch or more gradual shift?
CC – As a child I made the connection between my pets that I loved and the food on my plate, and I suddenly realized that becoming vegan felt right. I started experimenting in the kitchen with my mom and learned that I could create delicious meals and desserts without harming animals. It was a win-win!
CV – Did you grow-up helping out in the kitchen?  When did you develop your love of cooking?
CC – My mom was always the chef in the family, but once I became vegan I gained a interest in cooking too. I always kept her company in the kitchen while she cooked, and when I moved into my first college apartment, I knew it was time to get serious! Cooking for my roommates and friends in college was so much fun, and that's when I knew the kitchen was my kind of environment!
CV – I see that you trained at the

Natural Gourmet Institute

.
  What was that process like?
CC – NGI was the best experience of my life! It was so rigorous and really challenged my skills and determination, but I graduated with a skill set and toughness in the kitchen that I never thought I would achieve!
Plus, the bond that I developed with my fellow students and teachers is one that can never be broken. I can't imagine my life without my culinary school friends!
CV – Tell me a little bit about your ChefChloe.com and what inspired you to create it.
CC – I wanted a forum to share my vegan recipes with the world and interact with other like-minded food-lovers. ChefChloe.com is a labor of love and I feel very connected with all the amazing people I have met on the site!
CV – Your book, Chloe's Kitchen is due to be released March 6th (Yesterday…yay!!!).  Please tell us a little bit about the book and the Book Tour you have planned.
CC – Chloe's Kitchen is my heart and soul in the form of a cookbook! It has over 125 sweet & savory recipes that I personally love to eat! All of the recipes are easy to prepare and rely on accessible ingredients to make delicious vegan meals.There is a huge gluten- and soy-free component too!
CV – Walk me through a day in your life.
CC – Yoga, walking my adopted dogs, then testing recipes like crazy and obviously tasting along the way!
CV – What do you typically eat in the span of a day and are you a snacker?
CC – I'm big on lunch! Why wait for dinner to go all out? I always need a huge hearty lunch (no PB&J's please!).
CV – What is your favorite vegan indulgence?
CC – Do I have to pick one? Probably my Ooey Gooey Cinnamon Rolls from Chloe's Kitchen! My mom makes them for me all the time and I literally eat then right from the pan hot out of the oven!
Click HERE to read Veggie Grettie's review of Chloe's Kitchen.