As the weeks fly by faster and faster I find myself trying to grasp anything I can to slow myself down. Remember that concept of gratitude we had talked about before?  I'm finding myself making lists of the things I am grateful for everyday.  It helps me appreciate the little things and not get so overwhelmed by this thing we call life and all of its limitless possibilities. What do you do to hold on tight to life? I think that every Friday we should share what has made us happy to be alive in the past 7 days! Ready? I'll go first!
– Mark Ryden
– Elderly couples that hold hands
– impromptu (vegan) doughnut runs at 11pm.
– finally working out on a regular basis again.
– aerialists in Pioneer Square
– funemployment
– Washington state and its profound beauty
– Thrifting! (a post on my finds, coming soon)
– Tight-knit communities
From Chic Vegan: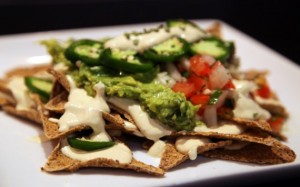 Its Friday! Lets get our Link Party on!
Photos via yayeveryday! and quarrygirl