A few weeks ago, I heard from a representative from Gaiam. She sent me two packages, one was clothing: yoga pants, and a wrap (I'll explain, for those of you who are confused by this particular clothing like I was). Now, I want to preface by saying that, as a yogi, I have tried tons of yoga pants. I'm also short and I have wide hips along with a tiny upper body. Shopping for pants is difficult. Also important to note is that, while I got these clothing items for free, I was not paid to review them positively. Everything I say here is my honest opinion.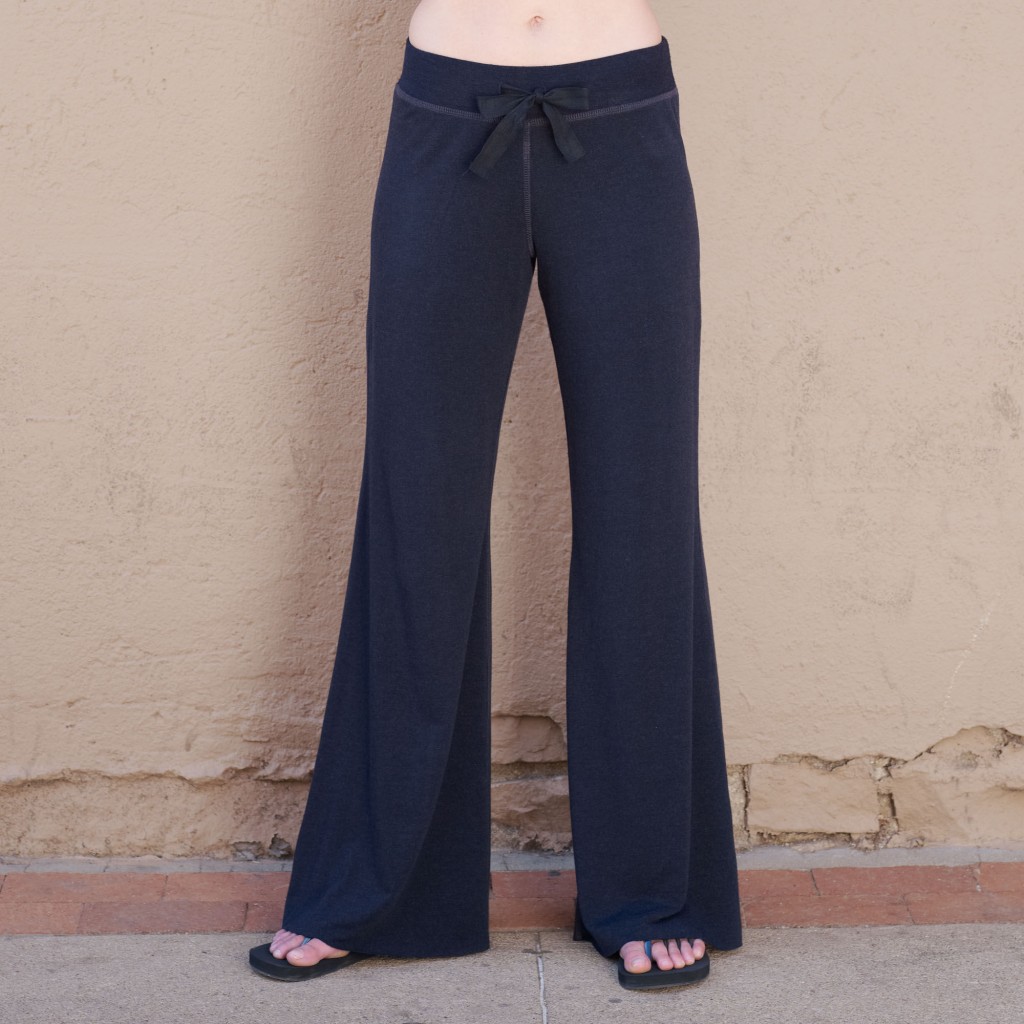 Practicality: You know how some work-out clothes just look like work-out clothes. They have these sketchy colors and I don't know what is up with two lines on the side.  This pair is not like that. This pair is very versatile. They do not look like yoga pants. They look like flared out comfortable black pants. For all people know, they could be ninja-related. You can jog in them but you can lounge, go to the store, and not lose a smidge of your chic factor.  
Comfort: Comfort is something very important when it comes to yoga pants and these pants were awesome. They did not stick to my body in an uncomfortable way. I did not have any allergic reactions to the fabric. Most importantly, I was able to practice yoga, lounge, and lunge in these pants without any problems. I will say this, though: if you are short like me (I'm five feet tall. Shush you. I am fun-sized), you may have some trouble with the length.
Flattering: Yoga pants aren't always flattering. Sometimes they cling to your body in some ways that just are not cool, okay, yoga pants? I'm just trying to make this clear. No one appreciates the panty-lines that you reveal. Luckily, these pants don't show panty lines (thank you, Gaiam!). And yet, they fit my body. I had other people try on the pants, different body types (within the same size as I am, of course), and the pants did not look awkward on them either. They do  make your butt look nice. Don't shush me; I'm just telling you. It's flattering for the hips and thighs, too, because they don't stick to your body too much in those areas. So doing squats is fine, being on your
Convenience: These pants don't shrink. They don't blend colors with other clothes. They do not require special care. I will say this about the  rope that the pants have: it has a mind of its own sometimes and it moves a little bit, so you may find the top part of the pants folding. But, if you are short, you probably want to fold them from the top anyway, so you don't trip mid step—not that it happens to me with pants ever. I am a graceful swan.
Overall, the pants were wonderful and they are a decent priced-pair of pants that is practical, comfortable, flattering, and very convenient to have.
 .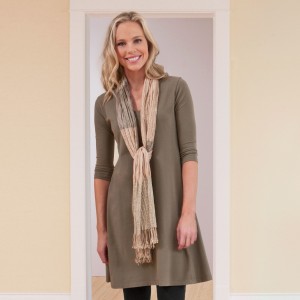 I had no clue what a wrap was. If you see me and say the word "wrap," I'd probably think you're talking about a sandwich. This clothing item is in fact not sandwich related, but is more like a shawl. I absolutely adore this item. Let me tell you why:
Ethical: Fair trade and made out of hemp of all things, this wrap is in line with what many of us vegans want, which is a world where compassion, equality, and fairness are present.
Practicality: I was worried about this item because it's wrap. It sounds so fancy and not me at all. But it is, in fact, quite versatile. It has neutral colors, so it goes well with a nice pair of jeans. If you are into scarves, which are a must-have for any chic person, I think, then you can use the wrap as a scarf.
Versatility: I am a huge scarves fan, who this wrap is mostly made into a cute bow, or made to look like a tie. It's big enough that you can make it into any shape to complement your outfit.

Comfort:  I was worried about the material because I had never tried anything made out of hemp, but this material was comfortable. It is not cotton-like at all, though, so be prepared for it to feel different around your shoulders or neck. But, I had no allergic reaction to it at all.
It is a lovely piece of clothing, just like the pants!