This b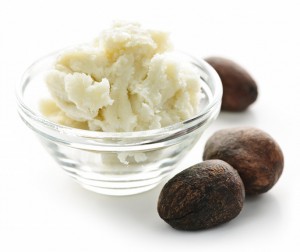 utter is amazing: it strengthens your nails, softens your cuticles, it gives you a pleasant sensation on your hands and its scent is adorable! I love it because it is easy to make and you need three ingredients only!
It's particularly suitable for those who have weak nails because of the frequent use of nail polish, and it's perfect for taking care of your nails before spring. Take a break from the nail polish and apply this butter once or twice a day… you will notice the difference in less than a week!
DIY Olive Oil Hand Butter
Ingredients:
1 container suitable for bain-marie (double boiler) or microwave
1 tablespoon of shea butter
2 teaspoons of extra virgin olive oil
10 drops of lemon essential oil
Preparation:
Put shea butter (preferably cut into small pieces) in the container and add olive oil.
Heat the butter bain-marie (double boiler) or in the microwave for a few minutes, stir and let dissolve well, until the ingredients are almost transparent.
Add lemon essential oil.
Pour it into another container (I reused the container of a face cream I had finished).
Leave it in the freezer for at least 20 minutes, or in the refrigerator for 45 minutes, until it becomes solid.
Use:
This butter fills a jar of 50 ml and doesn't need preservatives: you need very little of it every time you apply it… it lasts so long! I usually apply it at night before going to bed and as a hand cream when I feel my hands are dry for the winter weather. Yesterday I also used it to remove the residues of my eyeliner.
Benefits:
Shea Butter: softening, nourishing, hydrating
Olive oil: whitening, strengthening,
Lemon essential oil: detoxifies and purifies, as well as many other uses and benefits
If you try one of my natural remedies, let me know!