Vegan childrens birthday parties can result in challenges over how best to cater to vegan tastes without having to significantly adjust meal plans. The problem is made worse by having to dealing with different vegetarian and vegan tastes, which can overlap and makes it difficult to arrange a general meal. However, you can solve these problems by simply checking, planning, and ensuring that there are plenty of vegan food options and considerations taken when catering a party. From being attentive to basic food types, through to being creative with vegan food, and remembering to check labels for sweets, you can create a party that will satisfy different tastes.
Basic Checking
Vegan children may have quite an extensive list of foods that they can and can't eat. Always check with parents beforehand about how strict a vegan a child is. A younger child may not be as strict as a younger teenager. At the same time, ask parents about the kinds of food that they normally eat, and think about whether specific items can be included to make a child feel more at home at the party.
General Foods to Consider
It's hard to go wrong with fresh fruit and vegetables, either dried or fresh in the former, or mixed in with salads. Cut up salads can be included with vegan sandwich spreads and hummus, as well as different kinds of crusty bread and other condiments. Margarine and marmite tends to be fine for vegans. Sandwiches can also be enhanced for vegans by including a plate that features vegan ham or Tofurkey, as well as vegan cheeses. These kind of cheeses are typically available from supermarkets, and can be bought specifically for the party. In the same way, you can invest in some vegan sausages and vegan fish fingers.
Snacking
In terms of the general kinds of snacks that you can leave out, most biscuits are fine for vegans, as are most kinds of crisps. Meat byproduct labels should always be checked though, while it is worth doing some additional research on the kinds of brands available. Another good option to consider is mini potato salads with rice and couscous.
Mains
If you want to include a sit down option for a birthday party, you can serve vegans with salads, and vegan substituted meats, as well as pizzas that use vegetable toppings. Squashes and fried tofu are particularly delicious, and can be used with different flavourings and dips for a more comprehensive meal.
Sweets and Drinks
Make sure that any sweets include dairy and egg free recipes, and use sprinkles for cakes that include vegan ingredients. If in doubt, invest in vegan cakes as a side dish, as well as a selection of dairy free ice creams. Try to avoid dairy milk in milkshakes and teas, and think about having a good selection of natural fruit drinks on hand. Catering for a vegan party is more difficult than catering for vegetarians, but will make things easier in the long run in terms of not making children feel singled out for their diet. Encourage other children to sample the vegan dishes, but make sure that there is enough there for vegan guests.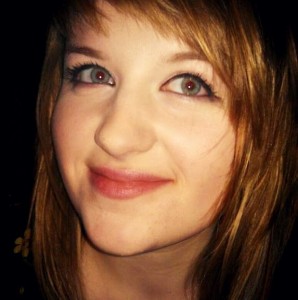 Serena Grant is currently promoting alternative methods of catering for children. Working in partnership with a children's party specialist, Serena is introducing new ways to cater for children who may not be able to consume 'typical' party food. In her spare time Serena writes for various online publications on a number of subjects.
Image of birthday cake courtesy of Flickr's The Commons.