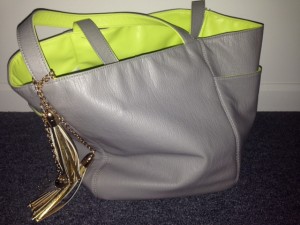 Calling my purse a purse is kind of funny. It normally resembles more of a black hole with the myriad pouches/snacks and lip balms occupying it's depths. Recently though, I purchased an awesome tote from one of my favorite handbag brands, Deux Lux. Despite my penchant for endlessly searching through previous big bags, I vowed to make this one different. Since I know you care more about what's actually in my bag than my (attempted) organization methods, here it goes!
In the belly of the newly cleansed beast lies:
My wallet (also Deux Lux)
My glasses case (boring, but much needed)
Pencil shaped cosmetic pouch (slim enough to slip into tinier bags)
Earbuds
Change purse (which holds something more valuable than change- my Metrocard)
Lotion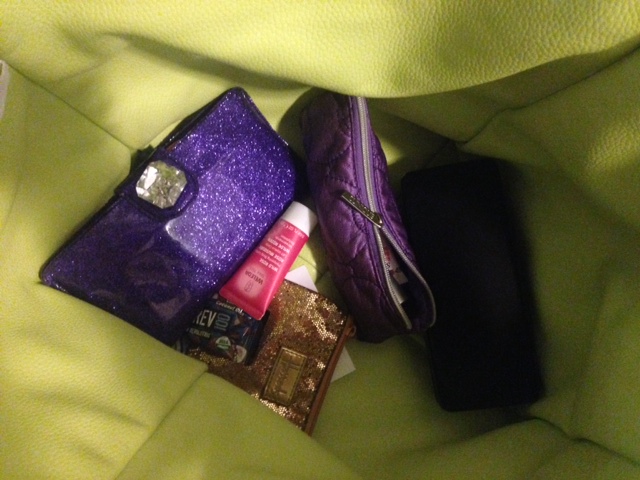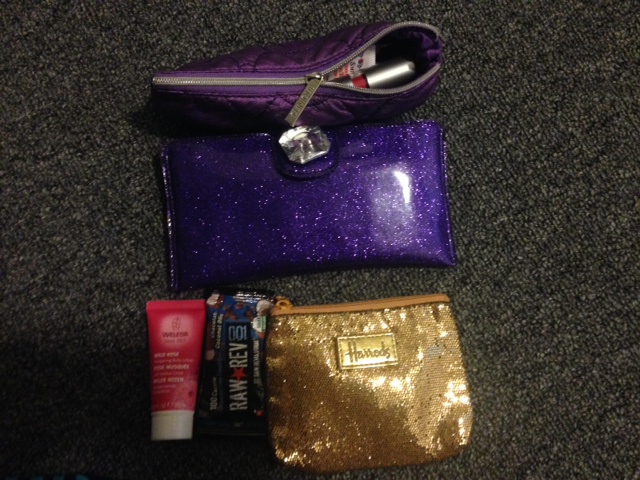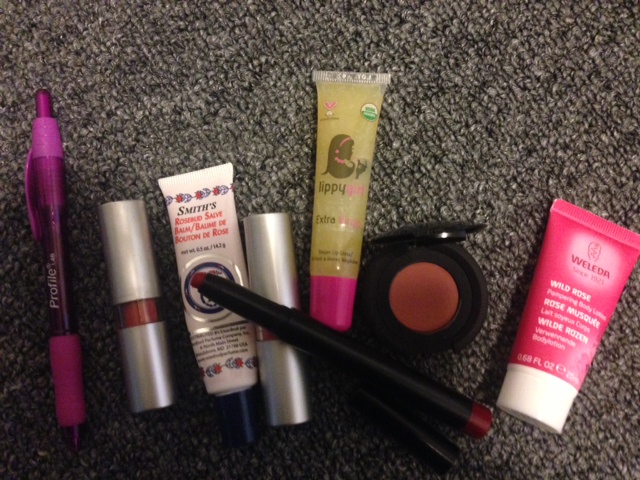 My makeup bag includes:
I got the last 3 items in past Vegan Cuts Beaty Boxes. I'm obsessed with Vegan Cuts for making my life so easy. I'm not a big makeup person as you might be able to tell (I'm all about the simple lips) but I love being surprised with bath and beauty products every month. I know you can't buy happiness, but surprises that include girly things come pretty close!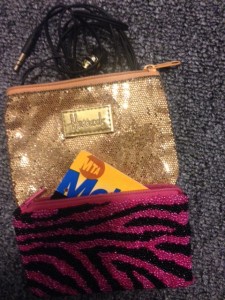 Last but not least on this purse tour is the sparkled pouch holding my equally golden earbuds and beaded pouch stashing my metrocard and IDs. And a mini Raw Revolution snuck into my purse too, but I have no complaints about that. The only thing missing is my usual stock of water bottles because I like to stay hydrated.
On a side note, I once read that how a woman treats her bag is how she treats a man. Keep that in mind, ladies!
So at this point you're either thinking "This girl needs to cool it with the sparkles" or "Wow, awesome stuff!" To both I say why thank you, and ask- what's in your bag?