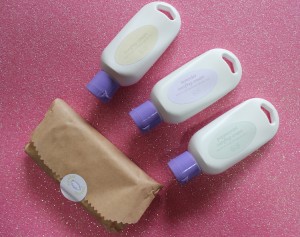 What if I told you a plant can heal your aches and pains, dry skin and wounds? In one bottle? That's cute enough to fit in your purse?
Comfrey is the "little plant that could" and did!
I was so pleased to receive Genuinely Simple's entire line of comfrey cream based salves to review- I myself was surprised I had never heard of this miracle plant before.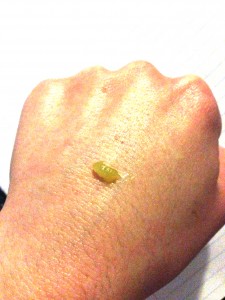 It comes out of the tube greenish with a lot of force (you really need to squeeze) so the appearance admittedly isn't appealing, but who cares what it looks like if it works, right? It has a thick consistency that melts into your skin with some rubbing. It leaves it looking greasy for a little while. My skin felt a little waxy, but oh so smooth!
It can be used on nearly anything for anything. Aches, scars, dry skin- you name it! Luckily, or unluckily, I had quite a few scars and scabs thanks to my bad habit of picking at my skin. It's hard to resists pulling scabs off before they're healed, so out the comfrey cream came. It healed or diminished all the scars, specifically one large one that must fear my nails whenever they're close. Only a minuscule amount of comfrey cream is needed because it's so dense and moisturizing. Seriously – one tube will easily last a year!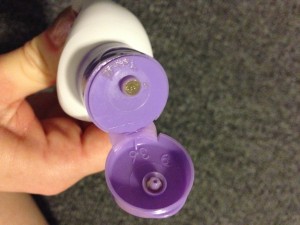 While it can be used as an overnight hand moisturizer due to it's moisture quotient, I think it's too greasy unless you wear cotton gloves or don't mind sharing the moisture with your comforter!
I tried the no scent, peppermint, and lavender. The scented salves are lovely, but too strong to use on your face (if your eyes water like mine). They are perfect to use on achey muscles though. A dab of the peppermint on my shoulders and lower back immediately eased the tension I felt.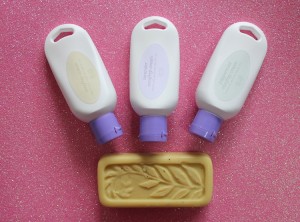 I also tried their lotion bar which is the perfect post-shower moisture for those that hate toweling off before applying lotion. Lotion on wet skin = runny lotion, so while you're wet just rub this bar all over your body and slip your clothes on – insta-moisture!
Since blindly Googling "comfrey cream" can garner some questionably and unfavorable results, I think it's important to address what's true and what's not. Laura, the founder of Genuinely Simple, so kindly provided me with more information than I would ever need –which is a testament to how legit this is. Comfrey is banned in the United State if taken orally, as this is supposedly harmful to your liver. This, however, was never scientifically  proven.
Certain ingredients in comfrey cream when isolated are harmful. The same can be said for apples – weird right? Since we're not chemists isolating anything and I can barely boil water, we're safe on the comfrey front.
I would definitely recommend this miracle salve to chic vegans of all ages since I'm sure you will find your favorite use of comfrey that works for you.
For 15% off your entire purchase at Genuinely Simple use coupon code VEGAN15.