Thanksgiving. If you're like one of the millions of the vegans and vegetarians in the United States, you bought or plan to buy your Tofurky to celebrate this day of thanks American style. In light of this nationally celebrated holiday that more often than not involves a dead bird on the table, and the anticipated release of the children's animated movie Free Birds, I felt the need to share my personal story about another children's movie not dissimilar from Free Birds that started it all.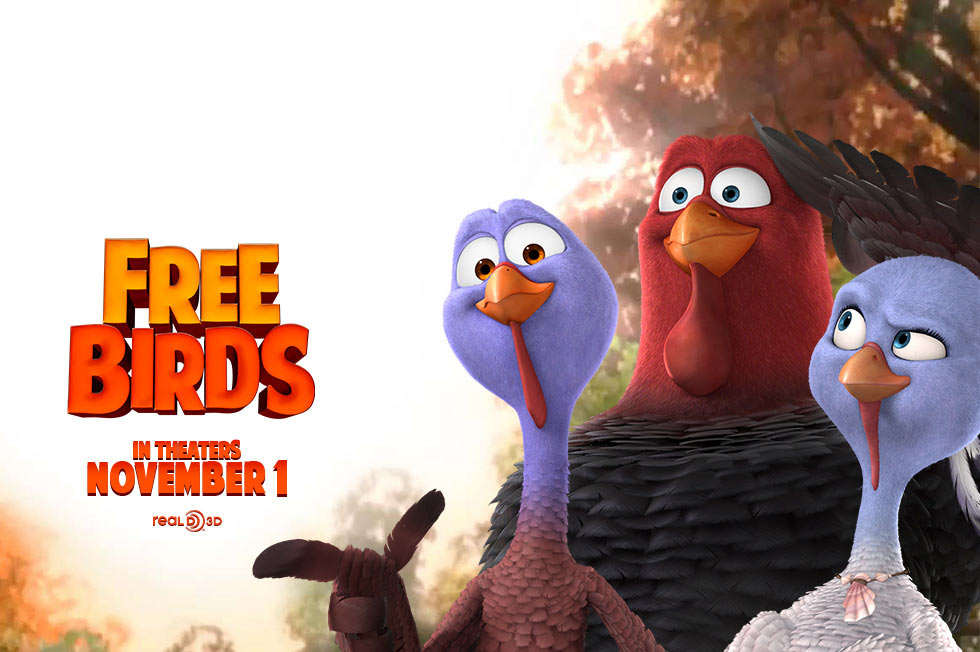 When I initially saw the trailer for Free Birds, a movie starring the voices of Owen Wilson and Amy Peohler about two turkeys that go back in time to change the course of history that solidified their place on the table, I couldn't help but hope this lights a curiosity of veganism in children everywhere. At it's simplest level, it gives a voice and personality to animals that otherwise wouldn't have a chance. This reaction is probably common among vegans (correct me if I'm wrong) but it hit closer to home for me as I remembered what REALLY sparked my interest in eliminating meat from my life.
I went vegetarian at 14, then vegan at 19.
If you ask me what turned me vegan, I credit Skinny Bitch all the way. No one, though, has inquired as to why I went vegetarian in the first place. The answer I give may surprise you. At the ripe young age of 10, I was enjoying a summer at day camp which I had done every summer since I was 2. As much as I loved the swimming involved, I also thoroughly enjoyed the days we got rained out because that meant a trip to the movies. One special day, we saw Chicken Run. It changed my life forever. At only 10 years old, the idea of eating a living thing that panicked like they did before getting the ax seemed immoral. It took a few years for the thought to stir in my mind before I made the bold decision to go vegetarian at 14. If you're not familiar with Chicken Run, the premise is similar to Free Birds – chickens trying to avoid getting the ax. Watch the trailer for a refresher.
I tend to fall headfirst into movies when I watch them as so many filmgoers do. I felt connected to these characters as whole humanized characters, not a separate less important entity of the earth or a by product of "the system". I understood their panic and sympathized with them.
It was as simple as that. I saw a movie, I felt personally connected to it and I made a choice. The movie didn't have a horrific scene that scarred my vision. It didn't even show actual animals. But it had a lasting impression on my level.
So here's some food for thought this Thanksgiving, courtesy of Free Birds.