Nothing quite ruins your day than realizing you forgot to pick up *insert bath and beauty/cleaning product here* at the store. Or worse – ordering it online before you ran out. Specialty items that are both luxurious and vegan are expensive and add up. Before you know it, you have a monthly "beauty budget" that rivals your subway card's cost. As a recent college grad, I definitely don't have the money to spend $20 on shampoo to hope on a wing and a prayer it worked. We girls also tend to prioritize beauty products and might be more willing to fork over serious dough on a lipstick that lasts over decadent soap.
Luckily, there are several typical "drugstore" brands that 100% cruelty free AND vegan. Forget reading labels on items because only CERTAIN products from the brand are vegan. All of the products from these companies fit the bill, and can save the save the day in a pinch-or on a regular basis, no shame in being frugal.
Just because they are cheaper doesn't mean they don't pack a punch! No longer will you be standing in the haircare aisle googling which shampoo from this brand is acceptable to buy, and those drugstores with lower levels and no cell service are so annoying!
Read on for common and easy to find entirely vegan and cruelty free drugstore brands.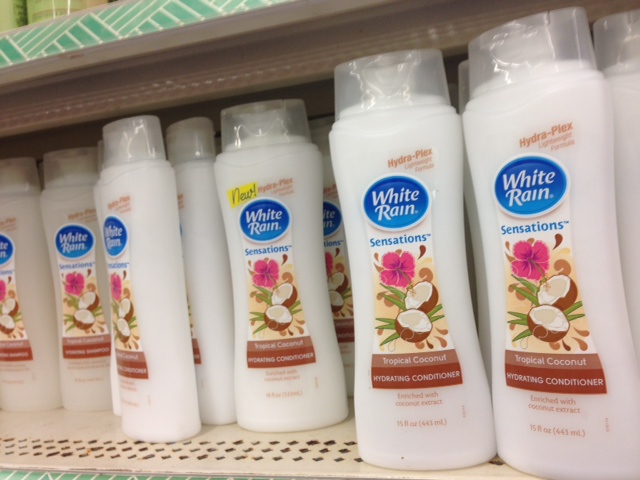 White Rain
Is it just me, or does White Rain shampoo and conditioner smell like dreams? Deja vu never fails me when I scrub my hair down in a heavenly fog of what could very well be flowerfields. I never in a million years would have thought this cheap brand was vegan and didn't test on animals but it's true! They explicitly say it on their website as the first two FAQs- I like that. This drugstore brand is everywhere, and you can expect to spend as little as $2 (!!).

Method
Method's mantra is "clean happy", and a quick scroll through their Instagram feed evokes a childlike giddiness surrounding their simple but poignant philosophy. I never thought buying soap would make me so happy- or that a company's slogan would ring so true! Method, which is commonly found at Target and Duane Reade, produces home, dish, laundry and body cleaning products. Containing no animal ingredients and never testing on animals, their products are formulated with plant derived ingredients making them safe to use around little ones. Method is so thorough with supplying information regarding ingredients that they have a checkable list with every ingredient in every product which explains it's origin and non-toxicity. I am obsessed with my liquid hand soap in "sweet water" that smells oh so fresh. As if Method wasn't cool enough, their headquarters doesn't have a "receptionist", everyone gets to spotlight at the front desk. I like to support awesome people, don't you?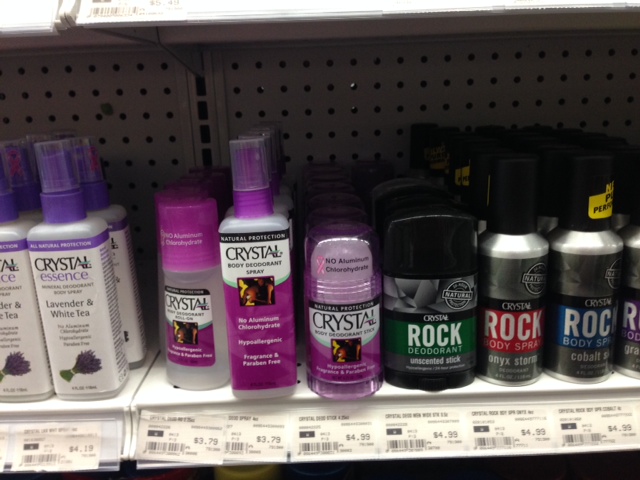 Crystal Deodorant
It's easy to glance over this deodorant whilst shopping because although the packaging says "natural" it doesn't indicate it's vegan and we all know how many companies claim to be "natural". Well it is in fact vegan (they're made with mineral salts) in addition to affordable, and they have roll-ons! What more could you ask for?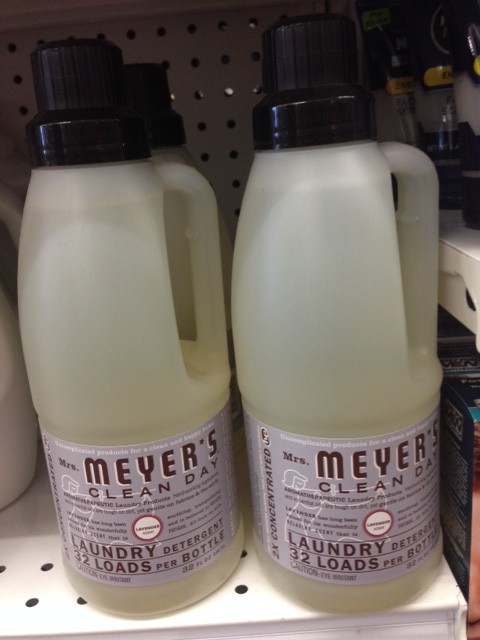 Mrs, Meyer's
This common brand of cleaning products is leaping bunny certified. Their packaging is hard to miss with their everything on one label approach, so choosing a scent will be the hardest part of your shopping excursion. Their scents are derived from natural essential oils that represent all the freshness smelled in gardens.
There you have it! Actual drugstore brands that are useable, no label reading required. And I found all of these at my local Harmon Face Values, which you can easily find in most Bed Bath and Beyond stores. Did I miss any? What are your favorite drugstore brands?