Aloe. This is the very word that makes me break out in hives. Literally.
You read that right, I'm allergic to aloe. Which coincidently is in essentially everything. Summertime sunburn? Slather on some aloe. Winter hand cream? Infused with aloe. Even the popular hand wipes for cleaning in a pinch? Infused with aloe. As an organic and readily available ingredient, I can't get away from it! I mean, if I were an aloe plant, I'd be be pretty offended. "My only job is to be naturally beautiful and moisturizing and that isn't good enough for you. Pfftt."
I can count on one finger the number of people I've met also allergic to aloe, but I know there must be other aloe averse people out there (like these people!) so I thought I'd share how I moisturize without the (evil) green plant leaving unsightly bumps and rashes in my wake.
Firstly, it's a given for vegans, but I read the ingredients on everything. Usually aloe is prominently advertised on the bottle because it has a pride issue (look at me! I'm soo good for your skin!), but it also has a habit of sneaking into everything like shampoo, foundation and lotion for reasons unknown. As a result of this and my laziness, I tend to use moisturizers with few ingredients. The more natural the better, ya know?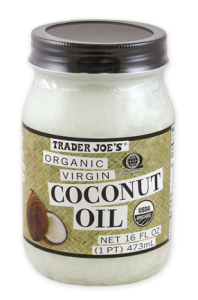 Possibly the cheapest beauty product you will ever buy, a container of coconut oil otherwise meant for cooking runs you around $6 and lasts for months. Since it's the type you can literally eat, don't be shy about rubbing it all over your face, including your lips. Whoopee for not ingesting chemicals sometimes found in lip products!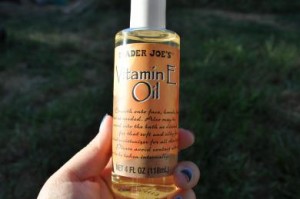 Vitamin E is a miracle oil- tackling dry skin, scars and complexion all in one. If you don't like being greasy then this may not be for you, but slathering on some Vitamin E before bed leaves you waking up smooth and refreshed. It's not pure Vitamin E as it does have some soy in it, but for $4 you'd be crazy not to give it a try.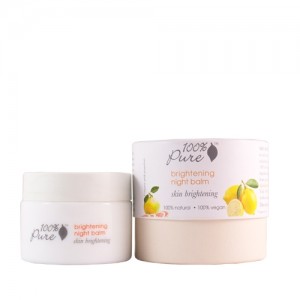 3. 100% Pure Brightening Night Balm
A more luxurious purchase at $35, this vegan and cruelty-free line of beauty products boasts enough aloe to make me cringe, but this balm is a rare gem with no aloe in sight. It has a grainy, scrub-like texture that melts into your skin with a little rubbing and a fresh fruity scent. I picked it up at Duane Reade (they now have more vegan products than ever- yay!) and in only a few days I've noticed a dewiness in my skin and perkier complexion.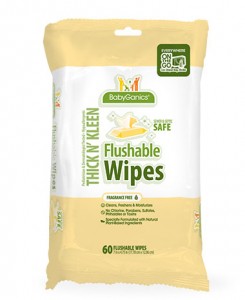 If I see one more hand wipe boasting "soothing aloe" I might scream, so I never leave my house without these baby wipes. I clean my hands post-subway ride and before eating, because I'm a little OCD. They are gentle, have no scent, and don't make a foaming mess.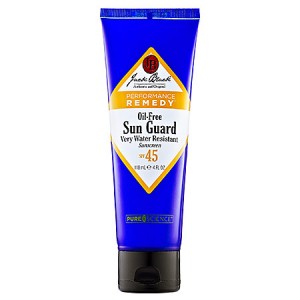 You're all probably wondering what I use when I get a sunburn right? My answer is… I really try not to! I swear by Jack Black's Oil-Free SPF 45 sunscreen. It protects the skin like no other and doesn't have a tropical smell, so you can wear it over moisturizer in the winter without inflicting the scent of a coconut tree on others- you can leave that to your coconut oil. 😉
Featured Image: Flickr