Although there have been a few early spring snow showers here in Chicago, the calendar says spring and that means warmer weather, lighter food, and revamping your beauty routine!  The April-May Love Goodly Box can help you break out of your winter rut and refresh your skin and look.  This month's box is full of great products that are 100% toxin and cruelty-free as well as vegan!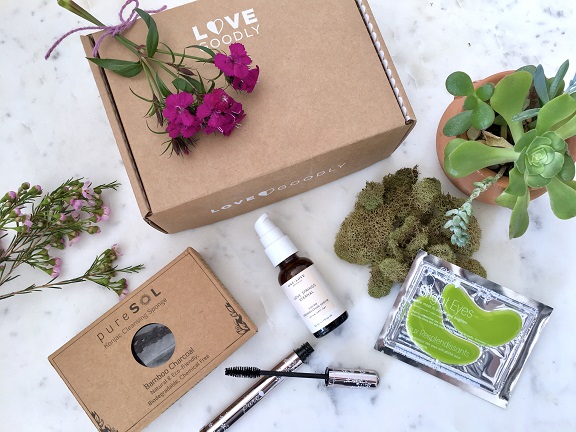 Love Goodly is a bi-monthly subscription service that curates beauty boxes full of products that are 100% toxin and cruelty-free as well as vegan!  Some of the money from these boxes also benefits Farm Sanctuary, a farm animal protection organization.  Good things all around!  This particular box focuses on getting your skin in tip-top shape.  Did you know that
This particular box focuses on getting your skin in tip-top shape.  Did you know that women use 168 chemicals in their products every single day?  We absorb 60% of what we put on our skin into our bloodstream, so that's a lot of chemicals floating around our system.  The products in this month's box use ingredients that you can feel good about using and you won't have to worry about anything dangerous.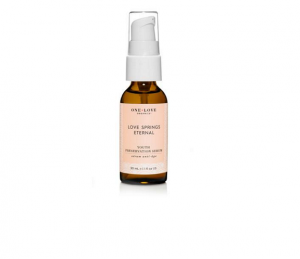 One Love Organics Love Springs Eternal Youth Preservation Serum – I've been using oils on my face for about a year now and I love them!  This youth preservation serum is amazing and boasts ingredients like Blue Seakale which is a protein-rich sea algae, green tea, watermelon, and jasmine all help revitalize and moisturize your skin.  The key active ingredient is Barbary Fig Plant Stem Cells along with D'Orientine S, extracted from date seeds, help preserve the youthfulness of your skin while also reducing fine lines and wrinkles.  I like how lightweight this oil felt on my skin and I've noticed a definite improvement.
PureSol Konjac Body Sponge – I actually jumped n the Konjac sponge bandwagon a few months back so I was excited to try the PureSol sponge that uses activated carbon and essential minerals to absorb excess oil and dirt.  It also gently exfoliates my skin and is perfect for getting my face ready to use the Love Springs Eternal Youth Serum!  This sponge is gentle enough for sensitive skin and you can use it every day.
100% Pure Maracuja Mascara: Black Tea – Ok, even though I know how bad they are I still use commercial brands of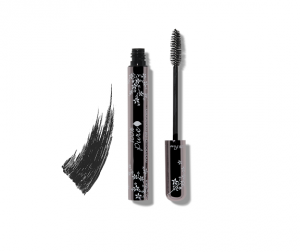 mascara.  They make my eyes itch like crazy but in my experience, they work better than more natural versions.  I was pleasantly surprised by Maracuja Mascara.  It's made from black tea leaves and lash conditioning nutrients and it made my eyelashes look just as good as more toxic brands!  Bonus: no itchy eyes!
100% Pure Bright Eyes Mask – After the mascara, this was my favorite product in the box!  These eye masks are highly caffeinated to help brighten and de-puff your eyes.  I used this after a particularly long night and it looked like I had gotten 10 hours of sleep.  The mask is made of hydrogel that helps deliver the active ingredients into your skin and all the ingredients are 100% natural and recognizable.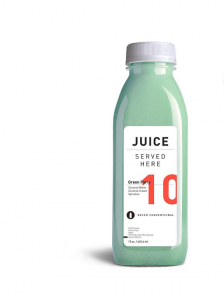 Juice Served Here – This box also has a $10 coupon to Juice Served Here.  This company makes nutrient-dense drinks from a biodynamic farm in a zero-waste facility.  I haven't gotten my juice yet, but I have my eye on Berrly Legal and Green Party!
The retail value of all the items in this box is $125 but you can get everything for $29.95 which is a pretty awesome deal!  If you don't want all of the products in the box, you can go to their website and pick and choose the products you want to use.  Happy Spring!