Despite being a huge fan of coconut in all of its various forms, I've never really considered myself a big fan of coconut macaroons.  I've searched—from healthy and organic, to rich and decadent, to good ol' homemade—and though many looked the part of perfection, they often lacked that just-right blend of rich, textured, and fresh that I always hoped for.   Needless to say, macaroons have never ranked too high on my list of go-to treats.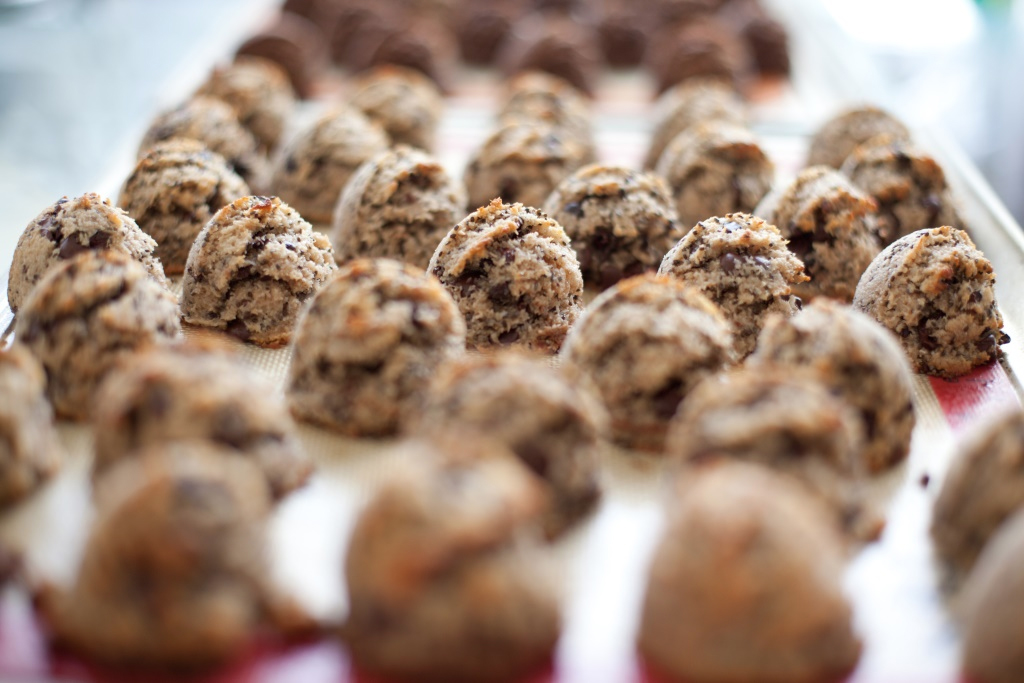 When I first heard about Rickaroons, I thought the concept was really neat: a small, family-owned company started in the kitchen of Southern Californian Rick LeBeau, who developed a knack for baking treats that his health-challenged loved ones could not only eat but genuinely enjoy.  Still, I admit that I was skeptical about the end product.  Rickaroons are vegan and made from organic ingredients…but so were other macaroons I had tried in the past.  How much better could these possibly be?
One thing I noticed about Rickaroons right away was the fact that the company unashamedly markets their products as being 100% organic, vegan, gluten-free, and Paleo-friendly.  To some people, that might read as "bland, boring, hippy food," but I read it as a confident stamp of "We're as wholesome as can be, and ready to blow your expectations out of the water!"  Rick and his team, all athletes, clearly share my preference for food that fuels. I knew then that they likely had a very special product on their hands, since they were eschewing many of the traditional "essential" ingredients associated with macaroons, and being loud and proud about it, too.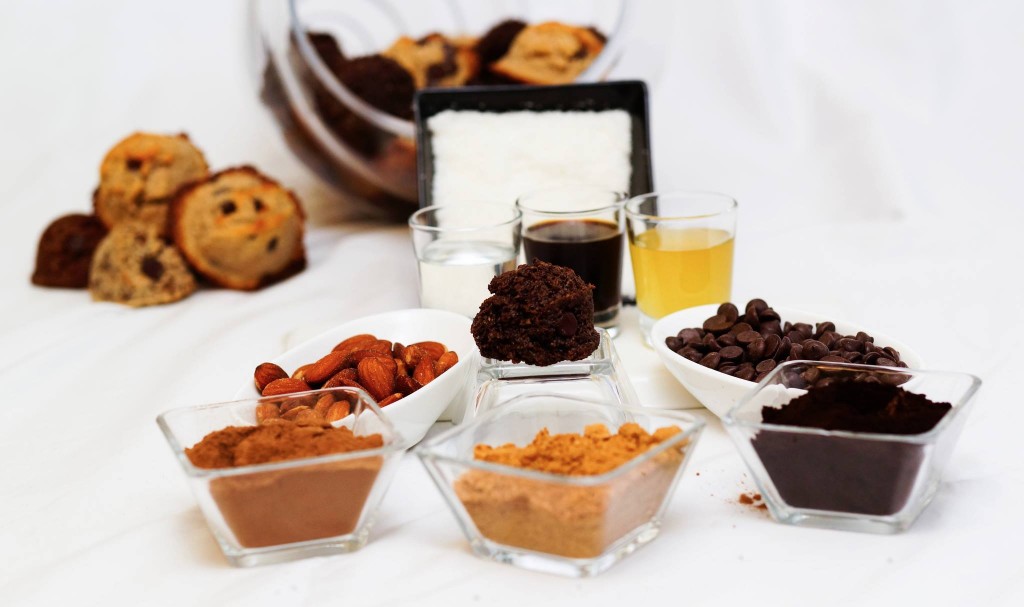 When my box of Rickaroons finally arrived in the mail (you currently cannot buy Rickaroons at major retailers, but that might soon change!), I was excited to see that, true to Rick's vision, the ingredients totally hit the mark for inclusivity.  Not only was I, a vegan, able to enjoy it knowing it was free of animal ingredients, but my other health-conscious coworkers—one who doesn't eat processed sugars, one who is sensitive to gluten—were all able to share the goods without guilt or post-macaroon stomachache.  The 'roons themselves were an ideal size: not quite big enough to be a meal replacement, in my opinion, but plenty big enough for a filling snack or to cut up and share around the office.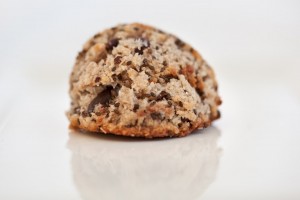 All these details are nice, but what about the taste??  Well, ladies and gents, it seems that my long search is over.  I have finally found THE one when it comes to macaroon bliss.  I don't know if it's the touch of coconut oil and coconut palm nectar contributing to the melt-in-your-mouth effect (who needs butter, eggs, and sugar?), or the fact that these are shipped fresh from downstate, or that the four very distinct flavors are so vibrant, that makes them so irresistibly special.  Likely, it is a mix of the above and that other mysterious "it" factor that had Rick's friends and family urging him to share his masterpieces by way of Rickaroons.  The 'roons tasted like a luxurious treat without being overly sweet, had a great chocolate chip-to-coconut meat ratio, and provided a perfect mix of chewiness surrounded by a slightly toasted exterior. My colleagues and I gobbled these up in less than a weekend at our small Northern California fitness studio, and not only did it fulfill all sweet tooth cravings, I can almost swear that we were all jumping a little higher and yelling a little louder while teaching classes afterwards.
I may not be a big fan of macaroons, but consider me a huge fan of Rickaroons.
Rickaroons are available in four awesome falvors: Chocolate Blondes (the original), Brunettes (double dark chocolate), Mocha (dark chocolate espresso), and Megaroons (super food—chock full of nutritious chia seeds).  Wanna experience Rickaroons for yourself? Head to their website and use the code vegancuts13 for 15% off now through the end of the year!  Chic Vegan is also giving away a Variety Pack Box of these decadent, wholesome macaroons to one lucky reader! Just follow the instructions below. Contest Ends at midnight EST on November 17th. US Residents only, please.