Happy Monday! I hope you all had a great weekend and are ready for some foodie fun. I haven't done much in the way of cooking this past week, although I said I would. I think Doodlebug is the most dissapointed about this. He thought he would be eating like a king for the month of November. Woops! I guess I have the rest of the month to make it up to him (and you). The Thanksgiving feast is already in the works. Is yours? Are you planning anything marvelous?
My solitary dish this week was Acorn Squash Alfredo from Healthy Happy Life. I've been meaning to make this dish for weeks so naturally it was the first on my list. It was pretty easy to make and all around delicious. Although it doesn't really taste much like alfredo, it is an incredibly unique and filling dish. I really can't describe the flavor appropriately, but if I had to I would say it is sweet and savory at the same time. Right? I dunno.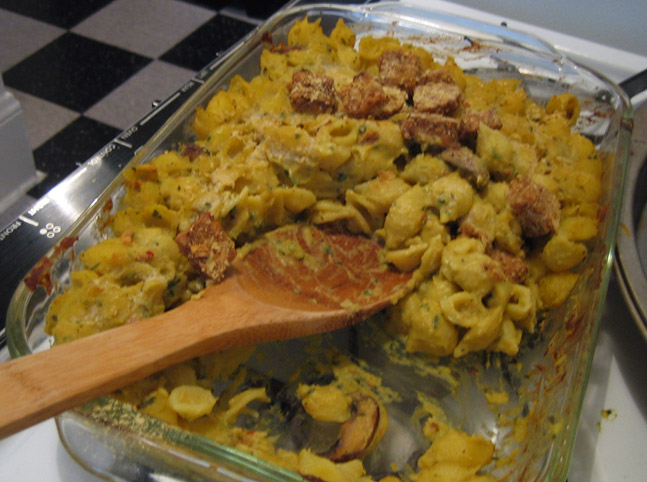 I used Ancient Harvest quinoa pasta in the fancy shell shape.  Love this stuff! I'm so glad I can have GF pasta that isn't totally gross (now lets work on the bread). I also made some magical tempeh* and threw it on top. The saltiness of the tempeh really added a nice contrast to the sauce.  The night after, I was craving some more, so I took some leftovers and heated them in a casserole dish. It was about 70 times more delicious than it was the first night. Gotta love food that's better the next day.
*Magical Tempeh = Sauteed with salt, pepper, Braggs and then coated with nutritional yeast. So good!
MoFos I Love…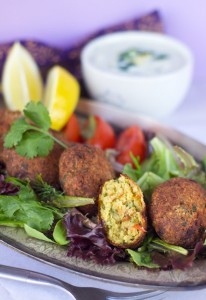 Roasted Red Pepper & Garlic Falafel from Manifest Vegan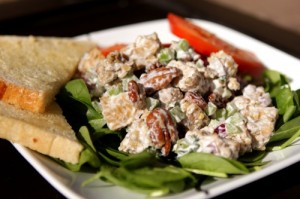 Tempeh Pecan Salad from I Eat Trees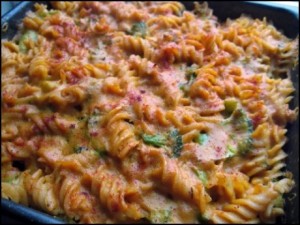 New Farm Style Comforty Gluten Free Mac & Cheeze from Get Sconed! (Once the weather gets cold, I'm such a sucker for all things mac&cheeze!)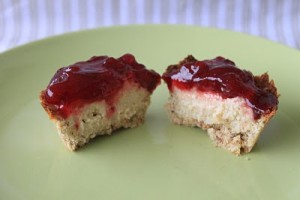 Lingonberry Cheezecakes from Cupcake Kitteh (also doing the E.A.T. WORLD challenge, veganizing recipes from from a different country each day. I recommend following!)
var addthis_config = {"data_track_clickback":false,"data_track_addressbar":false,"data_track_textcopy":false,"ui_atversion":"300"}; var addthis_product = 'wpp-3.5.9';