A chocolate craving deserves nothing less than these vegan Raspberry Fudge Minis from Laura Theodore's Vegan-Ease! Rich, dark chocolate combined with raspberry preserves create a delectable mini dessert that fills the bill.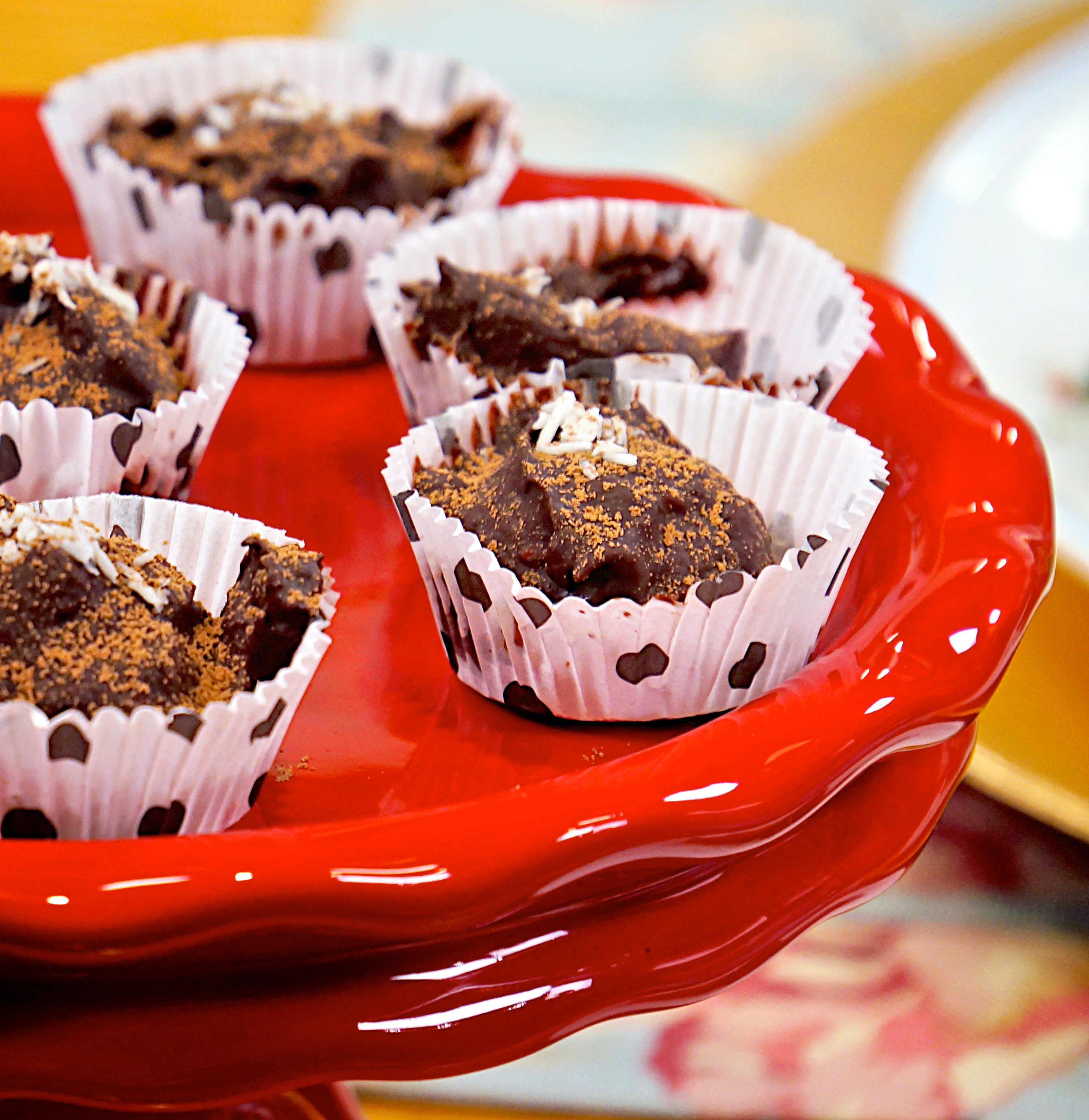 Vegan Raspberry Fudge Minis
Ingredients
2 heaping tablespoons raspberry preserves
1 bar (3.5 ounces) vegan dark chocolate, finely chopped (snack bar; not unsweetened baking chocolate)
1⁄3 cup raisins
3 teaspoons unsweetened cocoa powder, for dusting
2 teaspoons raw unsweetened shredded dried coconut (optional)
Instructions
Line a mini muffin pan with 8 to 10 paper liners. Drain off any excess liquid from the raspberry preserves. Put the raspberry preserves in a large bowl.
Melt the vegan chocolate in a double boiler over medium-low heat. Pour the melted chocolate into the raspberry preserves and stir until thoroughly combined. Fold in the raisins.
Immediately mound the mixture into the mini-muffin cups, dividing it evenly, using a small cookie scoop.
Refrigerate 3 to 4 hours or until firm. Dust with cocoa powder and sprinkle with coconut, as desired. Stored in an airtight container in the refrigerator, minis will keep up to 3 days.