A new line of handmade vegan knitwear just recently graced the internet and we are so excited to give you the heads up! Treewool's current Summer line consists of 6 garments and accessories that are priced at an affordable $35-$90. Treewool uses vegan and eco friendly yarns such as organic cotton and linen. They are a self-proclaimed "slow fashion" company, which means each piece is handmade with care and precision and much thought is given to the source of all materials used.  All materials and notions are chosen with people, animals, and our planet in mind.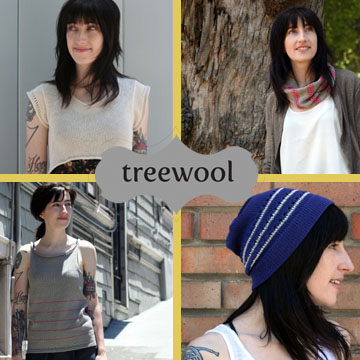 Each piece has it's own classy flavor and is made to be layered. I love the minimal nature of each piece and the implied versatility. I can think of a million different outfits with the Camelia Crop Top alone!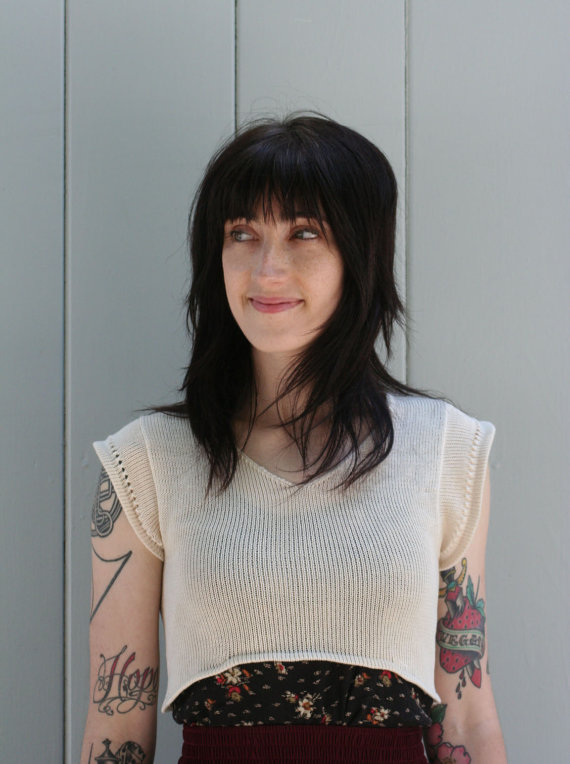 Treewool is based in Northern California and you can really get a feel for that when you look at the collection. You truly do need cowls and hats during the freaky Pacific Northwest Summers. So, even though this is a summer line, everything transitions nicely to colder weather and would even work through fall and winter. Versatility and adaptability are good traits for any eco-loving lady's wardrobe. Less waste, more wearability.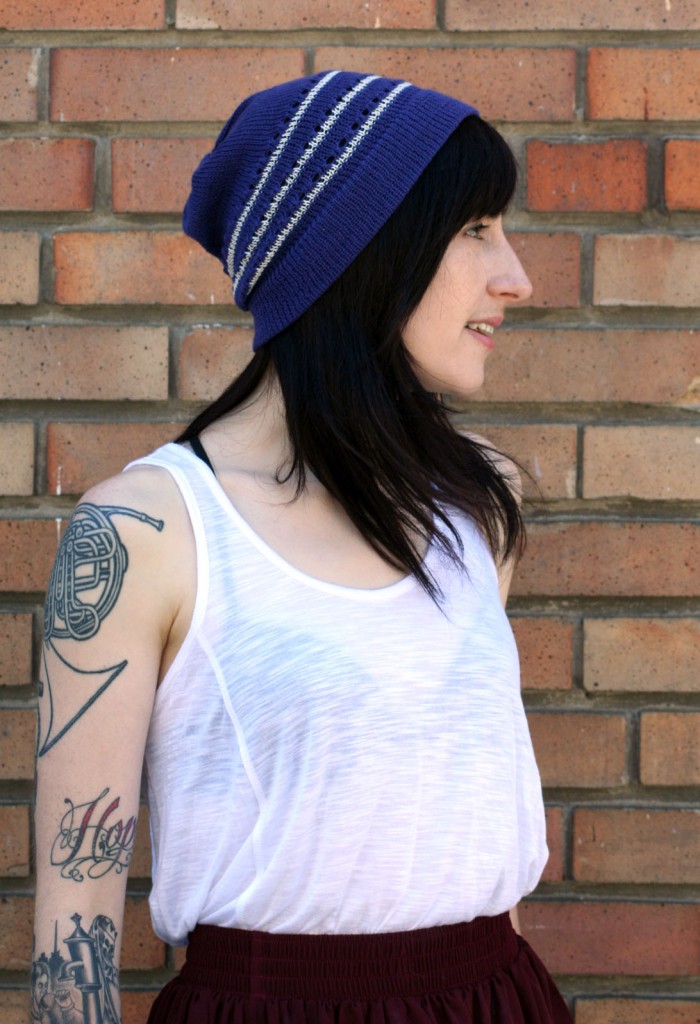 The founder Kristen Blackmore is a Texas native who moved to San Francisco to pursue a degree in fashion design at the Fashion Institute of Design and Merchandising. Upon completion of her degree she decided to try her hand at designing patterns for hand knitters, but found using a knitting machine satisfied her creative urges much more quickly. She maintains a blog about vegan knitting and yarn and has written about the subject for blogs such as Vegansaurus, Chic Vegan, and Melisser Elliot's book The Vegan Girl's Guide to Life.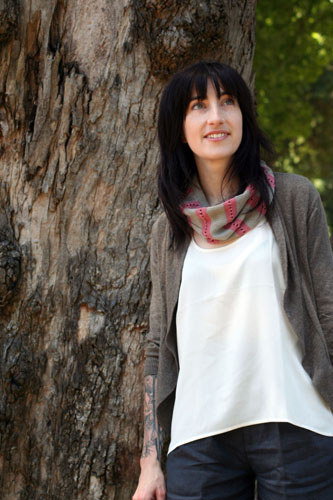 But wait – It gets better! Right now you can get 20% percent off at Treewool  until 8/15 with coup code: CHICKNITS
Treewool | Treewool on Etsy  |   Treewool on Facebook  |  Treewool on Twitter